UK Sport and CGI team up to boost Olympics and Paralympic hopes
UK Sport has teamed up with IT services firm CGI in a data analytics programme to improve the performance of British athletes in the Olympics and Paralympics
UK Sport, the agency responsible for funding Olympic and Paralympic sports, has turned to data analytics to ground its performance decisions in fact.

Download this free guide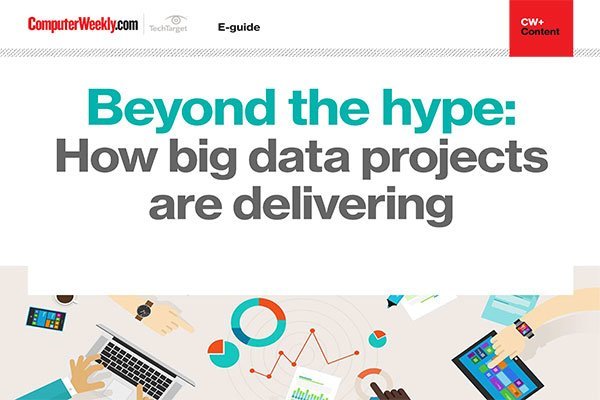 7 examples of big data going above and beyond expectations
Despite Gartner placing it in its famous "plateau of productivity", big data has, and still is, delivering beyond the hype. We look at a few high-profile examples of how organisations are reaping the benefits of their big data projects.
The agency makes funding decisions in partnership with the bodies for each individual sport to ensure that money is allocated as effectively as possible on the basis of competitive performance.
Working with IT services company CGI, which includes what used to be Logica, it has set up a database of past performance for each of the UK's sporting areas, giving it a view of every single sporting outcome in the world and the individual performance of each and every UK athlete.
Simon Timson, director of performance at UK Sport, says that after the London 2012 Olympics and with the Rio 2016 Olympics in view, the organisation decided to make funding decisions on the "most informed basis possible and not rely on assumption and assertion.
"We had been spending a lot of time talking about what the reality was and what the potential [of the athletes] might be.
"Previously, sports would come in and say 'we've got all these great athletes on a trajectory to win medals in Tokyo [in 2020]', but how would we really know?
"Whereas now we can go on our portal and look at the churn within a programme that supports elite athletes and look at the attrition rates over the past eight years. It gives us a lens on how realistic, for example, is a projection of three medals in Rio, and five in Tokyo from a base of two won in London. Or how old are athletes who win medals in a particular event."
Sports intelligence
The sports intelligence team built in the three years since January 2013 has 11 members of staff, including three data analysts, a business analyst, a data engineer and a Sharepoint developer. It now provides the hard data that frames internal meetings of the agency and its meetings with sports bodies.
"We can now make more precise, efficient and effective investments of the money we get from the National Lottery and the Exchequer. And we can ensure the right resources get to the right athletes in the right sports for the right reasons. And that will deliver the inspirational medal moments that the public loves.
"We are a unique industry in the sense that we get tens of thousands of people on the streets to celebrate. The only other activity that does that is protest."
The agency is also mapping out a data strategy for the English Institute of Sport, which is a subsidiary, and the sports arena more generally.
Datafication of sport
"Now, everyone has seen Moneyball and knows about Billy Bean, though fewer have heard of Paul DePodesta [chief strategy officer for the US football team Cleveland Browns], so this is not that new," says Timson. "But the datafication and scientification of sport will change the nature of performance analysis. The traditional notation analysis based on video will continue to have a role, but there will be far more insight from physiological and psychological sources, and more integration to find out what drives performance."
Timson says that only a minority of sports have so far benefited from data analytics. "The data sets in most sports are smaller than the data that goes through one checkout till at your local supermarket on a Friday morning."
Up with the best
So how good does he think the UK is in the area of sports analytics? He says he brackets Great Britain with, but ahead of, New Zealand, Australia and the Netherlands. "The United States are dabbling, but their Olympics sports structure through the college system makes it more difficult to leverage the benefits of data."
UK Sport started working with CGI in March 2015. Carl Statham, CGI's head of data and analytics, says that the company has a depth and breadth of experience in data analytics from its work with the armed forces as well as in banking – as Logica, it developed CHAPs, the automated clearing system for UK banks.
For more about data analytics and sports
For UK Sport, the idea was to build a simple system that would be easy to manage and scale up. CGI built it with Microsoft Azure as the environment, using Microsoft Power BI, with a Tableau front end, and a SQL Server database at the back end.
Statham says: "The broader matter is to amplify projects like this one with UK Sport to look at how people engage with sports. How do we get people to use the legacy facilities from the Olympics and the [Glasgow] Commonwealth Games? How can we be less fat as a nation?"
Read more on Business intelligence and analytics