bexxandbrain - Fotolia
Apple warns of dip as it posts record quarter
Apple's share price dips in response to forecast fall in iPhone sales despite record quarterly revenues and profits
Apple has posted record revenues of $75.9bn and record profits of $18.4bn for the past three months of 2015, but warns the next quarter will see the first year-on-year revenue decline in 13 years.

Download this free guide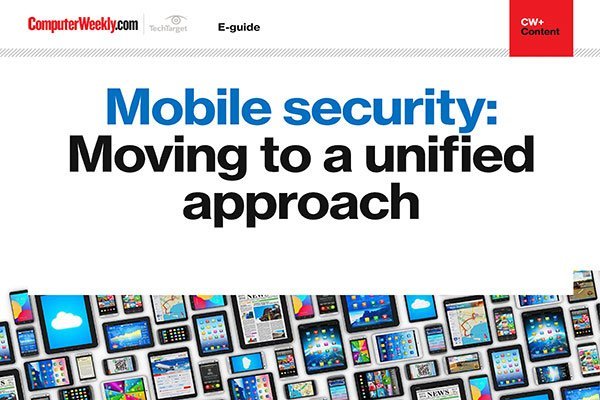 3 expert insights into how mobile security is evolving for business
Download this e-guide to read expert insights into how the current trends in mobile security strategy are showing a move from mobile device management, to enterprise mobile management and unified endpoint management - indicating an evolution towards a unified approach to mobile security.
Although last quarter revenue was up by 1.7% and profit up by 2.2% compared with the previous year, Apple expects next quarter revenue of between $50bn and $53bn, a year-on-year fall of between 9% and 14%.
The forecast for the next quarter sent Apple stock down more than 2.6% in after-hours trading, reported Betanews, while Wired reported that the stock price fell by nearly 9% at one point.
Commenting on the last quarter of 2015, Apple chief Tim Cook said the record quarter was due to record sales of the iPhone, Apple Watch, Apple TV and Apple Services.
For the third consecutive quarter, the company was silent on how many Apple Watches it is selling, but said the last quarter saw sales of 74.7 million iPhones, 16.1 million iPads and 5.3 million Macs.
In the past, Cook has cited "competitive reasons" for hiding the number of Apple Watches sold but, in an earnings call, he said the last quarter set a new quarterly record for Apple Watch sales.
Despite a 63% increase in iPad sales compared with the previous quarter, iPads sales fell by 25% compared with the same period the year before.
Cook also highlighted the fact that the quarter saw Apple pass the "major milestone" of having one billion active devices, but some analysts said indications are that the iPhone market has peaked.
Decline in smartphone sales
Other analysts said that although the iPhone continues to be the biggest revenue driver for Apple, figures show that the company is not invulnerable to the worldwide decline in smartphone sales.
Apple's figures show that while the iPhone accounted for 67.4% in the last quarter, analysts noted that the figure is down from 68.6% a year ago.
Although Cook confirmed Apple expects iPhone sales to fall in the first three months of 2016, he said in an earnings call that the fall would not be as drastic as some might think.
He also highlighted the record sales in the last quarter, saying that equated to 34,000 iPhones an hour, 24 hours a day, seven days a week for 13 straight weeks.
Cook said that was almost 50% more than the iPhone sales volume two years ago, and more than four times the volume five years ago.
While some analysts said this level of iPhone sales will be difficult to maintain, others said Apple may well do so with the iPhone 5se expected in April 2016 and the iPhone 7 likely to bring significant innovation.
India expected to become a strong iPhone market
Apple is also expecting India to become a strong market for the iPhone, with iPhone sales up by 76% in the last quarter compared with the same period a year ago.
Cook said in an earnings call that Apple had been "putting increasingly more energy in India", noting that the median age in India is just 27. "I see the demographics there also being incredibly great for a consumer brand, and for people who really want the best product," he said.
Although Apple's smartphone market share in India is currently less than 2%, Reuters reported that analysts believe that as 4G coverage spreads, Indian consumers are likely to invest more in smartphones.
Read more on Mobile hardware