Hydro66 opens world's first 100% hydroelectric datacentre in Sweden
Hydro66 claims its facility's location and source of power should help enterprises cut their co-location costs
London-based co-location firm Hydro66 claims to have opened the world's first 100% hydro-powered datacentre in Sweden.
The 1,000m2 facility is located next to the Lule river in Sweden, which will be used to generate the datacentre's power, which will be supplied directly from a 78MW hydropower station around 500 metres away.

Download this free guide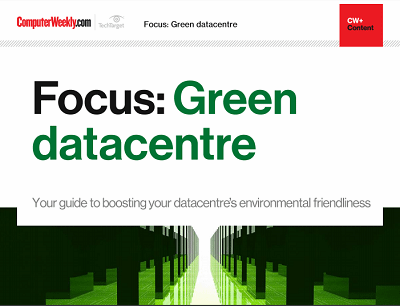 Datacentres - 5% of the world's global energy
Don't be a Trump. Datacentres currently represent 3 to 5% of the world's energy. That's the same as the entire aviation market. Your environment needs you! Do your part and click here.
By submitting your personal information, you agree that TechTarget and its partners may contact you regarding relevant content, products and special offers.
You also agree that your personal information may be transferred and processed in the United States, and that you have read and agree to the Terms of Use and the Privacy Policy.
The site's location, coupled with the decision to power it with renewable energy, should ensure its services will be cheaper for enterprises to purchase than from competing facilities elsewhere in Europe and the UK, according to Hydro66.
This is especially because the country's naturally cold climate negates the need for mechanical and chemical cooling methods, and the cost of purchasing electricity in Sweden is reportedly lower than in overseas markets.
Andy Long, CEO of Hydro66, said the 3.2MW datacentre should tick a number of boxes for co-location buyers.
"When conducting research into current and future requirements, we heard that chief technology officer's have four key concerns: Cost, carbon footprint, security and connectivity," said Long.
"We decided to design a new kind of datacentre engineered to meet these requirements in a future-proof and scalable way."
Northern Europe has emerged in recent years as an area of keen interest to datacentre operators, with countries such as Norway and Sweden favoured because of their climate and ready access to renewable energy sources.
Social networking giant Facebook has also made moves to tap into these benefits, having opened its own facility in nearby Luleå during 2013, while co-location provider Verne Global claims to have secured a number of customers for its facility in Norway for similar regions.
According to Long, the economic benefits of operating a facility in this part of the world also means companies can get access to additional compute capacity at a relatively low cost.
"Data volumes and compute power requirements show no sign of slowing their exponential growth, which increases pressure on IT budgets," said Long.
"Forward-thinking executives are looking at ways of optimising the cost and location of their data and we see an opportunity for a differentiated approach to legacy datacentre operators.
"With the continuing fall in bandwidth costs, it no longer makes sense to rely on prime city centre locations," he said. ..........................................
Read more about datacentre investment trends
Read more on Datacentre energy efficiency and green IT