Patient care put at risk by IT problems at London NHS trust
IT problems and poor information governance put patients at risk at a London NHS trust, according to evidence disclosed at an employment tribunal
By Bill Goodwin and Fiona O'Cleirigh
IT problems and poor information governance placed patient care at risk at a London NHS trust, an employment tribunal heard this week.
Southwark Primary Care Trust (PCT), which was responsible for providing continuing care services to patients, had no clear idea how many patients were on its books, where all the patients were, or whether they were alive or dead.
Urgent faxes were overlooked, patient information was sent to people who were not involved in that patient's care and, in one case, a patient died in hospital after administrators missed a fax asking for a support package that would allow them to die at home.
The extent of the problems emerged after Bernie Rochford, a former continuing care commissioner at Southwark PCT – which is now a clinical commissioning group (CCG) – alerted her senior managers to concerns with IT and information governance in 2011.
She is seeking compensation for constructive dismissal at an employment tribunal, following an earlier tribunal which ruled against her after she claimed bullying and detrimental treatment over the whistleblowing allegations. All but one of the allegations were dismissed because they were out of time.
NHS Southwark CCG has acknowledged that there were concerns over the patient database, but said they were dealt with at the time.
A spokesman for Southwark said: "Concerns were raised in relation to a computer database in 2011 by an employee of Southwark PCT (the predecessor organisation to Southwark CCG). These were addressed fully at the time."
The reluctant whistleblower
Bernie Rochford, an experienced nurse and former continuing care commissioner at NHS Southwark Continuing Care Group (CCG), claims she was bullied out of her job after raising serious concerns with managers over the IT systems.
Rochford is a registered nurse with a degree in health sciences, post-graduate qualifications in public sector management and a qualification in Prince II project management. She has worked in the NHS and in the private sector in the UK and abroad.
The 50-year old, who is facing Southwark CCG at an employment tribunal this week, is claiming compensation for constructive dismissal after raising whistleblower grievances.
Rochford told Computer Weekly that she never intended to blow the whistle, but her disclosures were deemed by her managers as protected disclosures, under the Employment Rights Act 1966.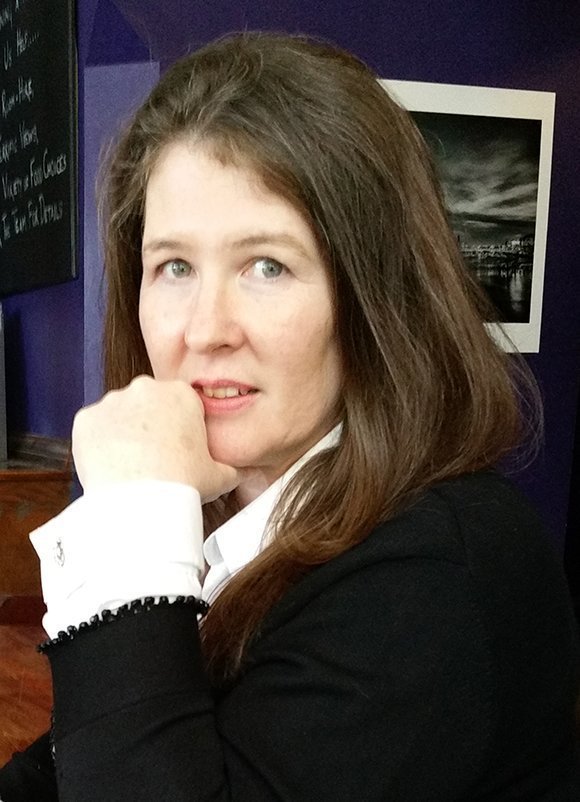 Faxes overlooked
In one case a seriously ill patient died in hospital after administrators failed to pick up an urgent fax requesting the care team to make arrangements for the patient to die with appropriate care at home.
Rochford's line manager sent a memo to staff, concluding that the fax machine running out of paper was the most likely cause of the problem.
"On Wednesday a request for a fast track package of care was sent to the team. The request was not processed on Wednesday and was only identified on Friday morning, by which time the patient had died," he wrote.
The incident has been treated as "serious" and will be flagged to an appropriate forum, he said.
"After the incident, managers discovered faxes about three other patients lying on the fax machine that had not been acted on for three days," Rochford said in an interview with Computer Weekly.
Problems with IT and information governance
The 50-year old, who joined Southwark PCT in 2008, first became aware of problems with the IT systems used to record patients' details, their medical histories, their GPs, and billing data, within days of starting a new position as a clinical care commissioner in 2011.
Her appointment followed an internal report some 12 months earlier that concluded the trust needed more clinical expertise to support clinical decision-making following criticisms over lack of leadership and poor contract monitoring and financial management.
Southwark had inherited a patient database – dubbed Total Care Management (TCM) – designed by Fusion Enterprise Solutions, a small company in South London which specialises in low-cost dental software, in 2011.
The continuing care team stored other patient records, including letters and notes, and invoices from care homes on a separate shared drive.
"There were serious errors in the commissioning process. The database we had did not match with patient records, and the majority of files were incomplete, out of date or missing," said Rochford.
Patients 'at risk'
Rochford alerted her managers, who commissioned her to investigate and write a report on the problems. The report, filed in June 2011, urged the PCT to replace the continuing healthcare team's database as a matter of urgency.
Southwark PCT's IT problems
Nurse Bernie Rochford raised concerns about the IT systems used to record patient data in 2011. According to sworn evidence heard by a London South Employment Tribunal:
Southwark PCT had no clear idea how many continuing healthcare patients it had;
Southwark PCT did not know where some of its patients were placed around the country;
Southwark PCT did not know when many patients were last reviewed or assessed;
The majority of patients had not been reviewed for years;
Patient records were lost in the system, or appeared in duplicate or triplicate;
Patient records were updating or missing;
Financial information was apparently changed ad hoc on the database, making information recorded unreliable.
In a statement to Computer Weekly, Southwark PCT acknowledged there had been database problems, but said they were addressed at the time.
It warned that patients were getting lost in the system, that it was impossible to case-manage patients, and that weak information governance was putting patients and the PCT at risk.
By July, senior managers had passed on the warnings to Andrew Bland, the managing director of Southwark Business Services Unit, and later the chief officer of Southwark CCG, identifying serious shortcomings with the IT system, and requesting priority funding to replace it.
The full extent of Southwark's problems with the accuracy of its patient records became clear in October that year, when the continuing healthcare team began preparing for a presentation for GPs.
Managers asked the team to produce figures for the number of continuing care patients on their books, but it soon became clear that the task was not straightforward.
"I started the process, but soon saw that it was seriously wrong," claimed Rochford. "I found patients were dead or unaccounted for. It was impossible to know where they were placed in the country. Patients notes were missing, outstanding complaints and safeguarding issues were not addressed."
The team began manually checking the database records, but became concerned when their spreadsheets showed that many active patients recorded on the database were no longer alive.
Staff began identifying dead patients; nearly 70% of patients in one category on the database were dead. As work progressed, it emerged over a third of patients checked were dead, while many more needed further investigation, Rochford told Computer Weekly.
"After the data matching exercise, it transpired that two-thirds of the patients in our records were dead," said Rochford.
Missing records
Other patient records – including letters, medical files and invoices which were held separately on a shared office disk drive – were incomplete, out of date or missing, Rochford claimed.
This made it difficult for clinical staff to follow national guidelines to review patients' care needs annually, raising questions over whether patients received appropriate care, she said.
"It is likely that, for the majority of patients on continuing care, their condition will deteriorate over time, so their care needs will increase," said Rochford. "If they are not being re-assessed or reviewed, their care needs may not be adequately met."
Coding inconsistent
Southwark's continuing care team ran into further difficulties when it emerged that administrators were classifying patients in inconsistent ways on the TCM database.
In one case staff were using the "deceased" field in the database to record the date of the end of a care package, creating confusion over whether patients were living or dead, Rochford revealed.
In another case, administrators were only classifying cancer patients under palliative care, whether they were terminally ill or not, while failing to record other patients with life-threatening conditions as palliative, she said.
"You could not follow a patient history. I could not tell what their diagnosis was, whether it was cancer or dementia, because they were coding them in the wrong way," she said.
Patient safeguarding requests would come into Southwark, be logged on TCM, but there was evidence that some would get lost in the system, rather than be followed up, said Rochford.
Concerns escalated to chief executive
Lesley Roberts, assistant director for strategic programmes, raised further concerns from Rochford, including the security of the database, to Andrew Bland, managing director of Southwark Business Services Unit, and later chief officer of Southwark CCG, in November 2011.
One allegation was that members of staff had systematically changed data in the database, against instructions.
"There is a worry of how they know the data is 'wrong' and how they know the 'correct' data to put in," Roberts said in an email disclosed at London South Employment Tribunal last year.
"We perhaps need a thorough audit of the database and audit trail of who changed what when?" she said, adding: "We perhaps need to secure the database?"
It also became clear that there was a backlog of unpaid invoices that had got lost on the system. At one point, there was a backlog of nearly 400 invoices to pay to care homes and care teams, claimed Rochford.
Extracts from Southwark's continuing healthcare patient audit
Audit in late 2011
Not clear if patients alive or dead
• 90yr in dementia nursing home in [other London borough], not reviewed for 3 years. (Found to have died in 2008)
• Check if RIP or came out of St Christopher's.
• ? RIP…. No reviews or updates on TCM or folder.
Missing patient folders
• Last update Nov 2010, On ward at Kings for discharge to Tower Bridge, no review or update. Can't find pt [patient] folder. [Check if dead]
• Cannot find patient folder. No entry on TCM since patient deemed eligible on 21/01/2010.
Not clear whether patients eligible for funded continuing healthcare
• Two entries TCM one states eligible, other not.
• TCM not updated.
• Not clear if patients still eligible for continuing healthcare.
• Lost in system – not sure where patient is/where placed/discharged.
Patients not reviewed
• No review since awarded funding.
• Not reviewed after 2 years.
• FT [Fast Track] patient, not followed up [for 1 month and 3 monthly review].
• Dec. 2009. TCM note requesting urgent review [of patient] on 27/7. No further notes.
Source: Documents referred to in employment tribunal July/August 2014.
"It finally emerged that there were outstanding invoices from care homes and nursing agencies dating back to 2007," she said.
One of the organisations owed money was a care home company that went into liquidation following a television expose on patient care. The revelations prompted a frantic search by the Southwark team to establish whether they had any patients in the care home, she told Computer Weekly.
Replacement database
By September 2011, Southwark was well on the way to developing specifications for a replacement database.
The primary care trust had also improved information governance, including protecting the confidentiality of faxes and emails containing patient information and introducing encrypted memory sticks.
The PCT enquired with other trusts about whether it might be possible to share a common database system, said Rochford. It emerged some were still using simple Excel spreadsheets and Access databases to manage their patients.
Southwark began a tendering process for its continuing healthcare database. It evaluated several alternatives before choosing a web-based system which, according to its supplier, was built around a central SQL Server and Microsoft Access databases.
The PCT opted to migrate the data manually, in March 2012, checking its accuracy patient by patient, rather than transfer the data over automatically, completing the work by the end of April.
Southwark, by then a clinical commissioning group, called in accountancy firm KPMG to audit its new database system in summer 2013. The accounting group gave the new database a clean bill of health.
Further problems alleged
The story might have ended there, but Rochford claims she identified further problems with missing patient records and inaccurate data as late as 2014.
She compiled an internal report which claimed there were further problems with continuing care commissioning, gaps and missing correspondence in the database, and that it was difficult to follow patients' history.
"Some of the issues and patients I flagged up in 2011, there was still evidence of patients not being reviewed when I left in 2014," she said.
Computer Weekly put these claims to Southwark CCG. It said it was unable to comment further due to the ongoing tribunal claim.
Dispute goes to court
Rochford, who claims she faced bullying and detrimental treatment because of her disclosures, brought an employment tribunal against Southwark PCT in summer last year.
The 50-year old, who had been forced to take time off because of work-related stress, said she was poorly equipped to fight the case against NHS Southwark, which employed a barrister backed by a large legal team.
The first tribunal, which dismissed her claims, concluded that the TCM database was not fit for purpose, as far as the requirements of Southwark were now concerned, and that Southwark's records were less than satisfactory.
Rochford, who said she had no option but to resign from Southwark CCG because of her treatment, is bringing another employment tribunal case this week, seeking compensation for constructive dismissal.
During the hearing, Alison Rayner, who was interim director of human resources for the South London Cluster, including Southwark CCG, told Rochford that Southwark was in total agreement with her about the problems with the database.
"I agreed, we agreed as a panel. We were totally in agreement," she said. "There were concerns about the database. You were not the first person to raise them. Your post was created because of them. People had recognised the problem."
A spokesperson for NHS Southwark Clinical Commissioning Group said: "The complainant lodged an employment tribunal claim in relation to the way the individual alleged they were treated by the PCT as a result of raising concerns. All those claims were dismissed following a hearing in July 2014."
Southwark said that in the light of circumstances around the current tribunal, it had nothing further to add.
Rochford said she was prepared to fight on because the case raised serious ethical concerns.
"I am pursuing this to the end because I think little has changed to help whistleblowers. The abuse I have taken, and the injustice suffered is too significant to go unchallenged," said Rochford.
*Additional reporting by Julia Gregory and Craig Shaw. Craig Shaw is a fellow at the Centre for Investigative Journalism.
---
Clinical database was developed by husband of member of staff at Southwark
Continuing healthcare commissioning was originally the responsibility of a combined council and health service team at Southwark.
The team had stored patient data using a combination of manual records and Excel spreadsheets for some years, but according to managers the arrangement "left something to be desired".
The continuing care unit commissioned Fusion Enterprise Solutions Ltd (FES) a small company registered in South London, to develop a patient database, which went live in early 2011.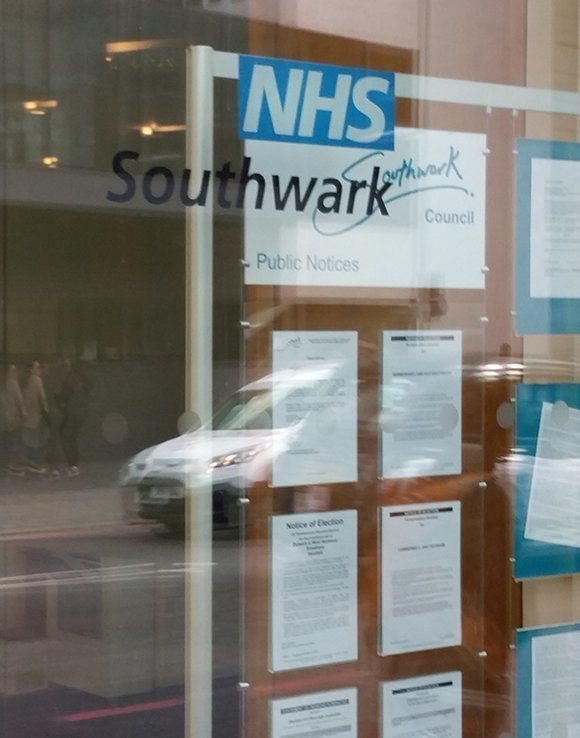 When Southwark PCT took over from the joint team, it inherited the database, known as Total Care Management (TCM), which was programmed to manage basic patient information.
Computer Weekly has established that the firm was run by the husband of one of the continuing healthcare brokers in Southwark CCG's continuing healthcare unit.
Anthony Ellison, who runs FES, told Computer Weekly that he designed TCM as a bespoke relational database, based on Microsoft Access. The database had few reporting functions, largely because the Southwark commissioners were unsure of what they wanted, he said.
There is no suggestion that the database did not perform according to its design specification.
"They were changing their minds about what they needed, what they wanted, considerably, and they weren't sure where it was heading," he told Computer Weekly.
After a year, Southwark jettisoned the TCM database in favour of a web-based database supplied by another contractor, Ellison confirmed.
Although FES had a service level agreement with Southwark for IT support, Ellison said that nobody from Southwark told him about the IT problems that they were experiencing.
He said that human resources issues, rather than faulty programming, led to the IT problems experienced by Southwark continuing care. "It was more of a power struggle rather than anything else," he said.
Ellison's wife, Faith Abiola-Ellison, who worked in the Southwark continuing care team, was the company secretary of FES in 2001, and joined Southwark PCT as a contracts manager in 2006. As an administrative broker, Abiola-Ellison was part of a team responsible for entering patient data into TCM.
Concerns about a potential conflict of interest were later raised at a high level within Southwark PCT, once problems with TCM were identified.
On 14 November 2011, Lesley Roberts, the PCT's assistant director client group strategic programmes, wrote to Andrew Bland, managing director of Southwark Business Services Unit, later chief officer of Southwark CCG.
In her email, Roberts suggested to Bland that preventive steps should be taken to ensure no problems could arise from that conflict of interest. "I suggest we at least need a copy of the database as it is now," she wrote.
A commissioning manager at Southwark Council, who has knowledge of the TCM database, told Computer Weekly that the joint health team followed procurement rules correctly when it bought the database in 2011.
Peta Smith, who worked with Ellison and his wife on the database in 2011, told Computer Weekly that the commissioning group considered FES and other IT suppliers when it decided to update its existing patient care systems.
"I know that we looked at a number of systems, and that one [TCM], because obviously his wife knew him. I know that procurement was followed but I wasn't part of it," she said.
However, she added that this did not influence the outcome of the tender.
"She [Faith Abiola-Ellison] was not part of the selection process obviously," she said. "It did follow the procurement regulations. I know it was low value so it wasn't an open tender process."
Southwark PCT switched over to a new web-based database in 2012, but decided to keep TCM operational, with no maintenance or development for a few years to keep historic records intact. It later extended TCM's life to 2030.
Computer Weekly attempted to contact Faith Abiola-Ellison but she was unavailable to take calls.
---
Chronology
June 2008
Bernie Rochford joins Southwark PCT as a patient advice and liaisons manager and is promoted through a variety of roles.
April 2011
Rochford takes up a new role as continuing care commissioner. She alerts colleagues and managers to serious concerns with the quality of patient data within days.
June 2011
Rochford submits a report to her line managers, raising concerns with the Total Care Management database, the reliability of the data and the reports generated:
Database is not fit for purpose and should be replaced as soon as possible;
Patients are getting lost in the system;
Impossible to case manage patients;
Information governance is very weak, putting patients, PCT and external parties at risk;
External teams at Lambeth and Kings hospitals and elsewhere rely on the data;
The group had no business continuity plan.
28 June 2011
A senior manager expresses reservations about the TCM database during a team meeting.
29 June 2011
Rochford is given an objective to identify issues with patient records and work out the case load.
6 July 2011
Managers place the IT system on the risk register, and recommend a new system be purchased as a priority. Andrew Bland, managing director of Southwark Business Services Unit, and later chief officer of Southwark CCG, is warned of serious shortcomings with the IT system.
10/11 November 2011
Rochford raises concerns about clinical, financial risk and information governance at a meeting with a senior manager and an HR representative. They conclude the disclosures constituted a whistleblow, under the CCG's policy.
November 2011
Southwark's assistant director for strategic programmes highlight concerns from Rochford over the security of the database, and the possibility that staff may have systematically changed data, contrary to instructions, with managing director of South Business Services Unit, Andrew Bland.
December 2011
Bland asks Southwark's head of governance to investigate the whistleblowing allegations.
1 February 2012
Rochford is told that the issues had been dealt with and there was no need for a whistleblowing investigation.
10 February 2012
Rochford meets with Southwark's head of governance, who agrees to undertake a review of her concerns.
February 2012
Rochford sends the whistleblowing investigator a summary of her main concerns with the continuing healthcare process.
23 April 2012
Chief officer Andrew Bland writes to Rochford, saying there were now robust procedures in place to meet financial, safeguarding and clinical risk, and confirmed data would be migrated to a new database.
May 2012
An internal investigation concludes Rochford has been bullied and harassed by a work colleague, and recommends the case be taken to a disciplinary hearing.
24 July 2012
Rochford raises a grievance with Andrew Bland, chief officer of Southwark PCT, alleging that Southwark had failed in its duty of care, resulting in ill-health, racism, bullying and harassment, and an unacceptable response to whistleblowing.
14 September 2012
A report by an HR consultant rejects Rochford's grievances over bullying, racism and failure of duty of care, and concludes that the issues she has raised do not constitute a whistleblow.
April 2012
Southwark PCT completes migration of patient data to a new database.
Summer 2013
An audit by KPMG gives the new database a clean bill of health.
13 October 2014
An employment tribunal dismisses Rochford's claims of race discrimination and detrimental treatment as a result of blowing the whistle. It decides many of her claims were out of time, but accepts that Rochford's disclosures were whistleblowing.
November 2014
Rochford writes to Dr Jonty Heaversedge, chair of Southwark commissioning group, drawing his attention to an audit she discussed with managers which alleged that there were still issues with patient records in 2014:
Patient histories were not carried over from TCM to the new database;
There were unaccountable gaps in the patient records and missing patient information;
Some patients flagged as needing care reviews in 2011 still had not been reviewed in 2014.
November 2014
Heaversedge assures Rochford that a senior manager has checked every patient on the old and new databases to ensure data was transferred effectively.
May 2015
Rochford brings a claim to an employment tribunal for constructive dismissal after blowing the whistle on IT and information governance problems.
Read more on Data protection regulations and compliance