Under new management: next steps for the Public Services Network
GDS director of common technology services Andy Beale discusses future plans for the Public Services Network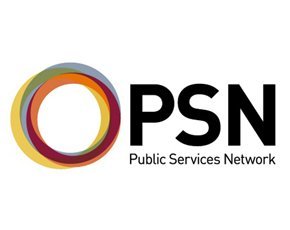 At times beset with controversy over the problems local authorities have encountered with security and compliance, there has been no shortage of column inches written about the Public Services Network (PSN), the project designed to replace the GSi/GCSX Government Secure Network to provide a unified infrastructure across the public sector.
In April, the government tried to stabilise the project, moving control of the PSN from the Crown Commercial Service to the Government Digital Service (GDS) in what director of common technology services Andy Beale characterised as an attempt to give the project a more secure, long-term operational home.
Three months on, and with the national PSN Summit taking place in London this week, Beale discusses the steps he is taking to get things back on track.
A long-standing IT expert and publishing sector veteran, Beale's career took him from technical roles at the Yorkshire Post in the 1990s to a lengthy stint at the Guardian Media Group where he rose to the post of technology director, before moving into government roles in 2012.
He became director of common technology services at the GDS at the end of 2013.
Saving the government money
One of the most important things to note about the state of the Public Services Network today, according to Beale, is that despite the pain of the past, the programme is already delivering substantial savings.
What is the PSN?
The Public Services Network (PSN) is a programme designed by the UK Government to create a "network of networks" to enable the delivery of government services from any provider or location.
The PSN was born out of a need for public sector organisations to save costs and to introduce a level playing field for commercial suppliers.
The PSN programme operates within central government, local government, health, defence, education and other public sector bodies.
"PSN is on track to deliver quite significant financial savings this year. I think the audited figure is £138m in terms of cashable savings in the telco sector. It's useful to remind people that PSN is achieving those kinds of savings," he says.
High on Beale's agenda when it comes to the future of PSN is a more transparent and communicative way of dealing with the user community.
"I want to help PSN articulate the benefits we have created even more strongly than to date, so we're working on how we improve communications and engagement," he says.
The move across to GDS was a largely painless process, he says, being a relatively straightforward internal organisational change, and the Local Government Association (LGA) has largely reacted positively to it.
"The GDS philosophy of supporting user needs and transformation aligns perfectly with what is going on within government and the challenges it faces, so in terms of high-level philosophy around transformation of public services we are very closely aligned," explains Beale.
PSN is on track to deliver quite significant financial savings this year

Andy Beale, GDS
"We've reassured the government we will continue the good work that has been done over the past six months in terms of establishing a better dialogue and engagement with local government around PSN, particularly the compliance regime, and that has been a very productive conversation."
Compliance is 'last year's story'
One of the most high-profile complaints with regard to PSN has been the question of security compliance.
Late last year, local authorities talked of their anger that the extensive bring your own device (BYOD) schemes many pursued to try to keep up with government cost-cutting plans left them at risk of disconnection from PSN for non-compliance.
Indeed, one unnamed London council said it was just "hours" from being thrown off the scheme altogether.
The bad news is that even now not all authorities are compliant. The better news, says Beale, is that only a handful of councils are still working towards PSN compliance.
PSN compliance: the story so far
"The changes we put in place to make the process work better are still working," he says, "so that compliance story from last year is very much last year's story."
Although unable to discuss specific challenges the handful of non-compliant councils face, Beale says the Office of the Government Senior Information Risk Owner (OGSIRO) is in extensive discussions to help the councils make decisions about the risk in their infrastructure and how to balance that with PSN compliance requirements.
But with government security classifications changing and councils having to re-comply with this, does Beale anticipate problems in the future? From GDS' perspective, the answer is no.
"The process in place now is already running more smoothly than the original process," says Beale. "There wouldn't be a repeat [of previous problems] anyway because the changes made to bring OGSIRO into the process have helped enormously, and re-engaging with the local authority community means there is a much greater degree of engagement and interaction happening.
"The other thing we are looking at is whether the work GDS has done with G-Cloud can start to involve the PSN compliance regime to make it even more effective and smoother for customers. That's just starting out.
"The security classifications have changed since that first round of compliance, which means we will have to update some of the compliance work. That is in hand and going ahead," he says.
Health and efficiency: the evolution and future of PSN
There is no question that the network is one of the most rapidly evolving parts of the IT stack, and this is something the Public Services Network will increasingly need to take account of.
Beale says PSN is well-placed to support such change in the future, and wants to help local authority CIOs exploit every possible facet of technology to deliver digital services more effectively.
"They've got very large challenges in terms of service delivery and they need to draw on all the help they can get," he comments.
There are potentially also moves afoot to establish a relationship between PSN and the NHS, in light of the Department of Health's N3 contract coming to an end.
We need to give health the support it needs to meet its IT needs in terms of networking. We think PSN is part of that

Andy Beale, GDS
Instead of a new N4 network being built, Computer Weekly understands there are hopes that PSN's remit could expand to include health.
PSN is already engaged with the Department of Health's IT at a number of levels, says Beale.
"We need to give health the support it needs to meet its IT needs in terms of networking," he says. "We think PSN is part of that. At the moment we are working on making sure [IT leaders in the NHS] fully understand their needs and can make the right decisions."
A further area of consideration for the future is PSN's dependence on the wider national infrastructure.
The government can have the best network in the country internally, but the delivery of digital services to UK citizens depends on them being able to access the internet in the first place.
With that in mind, should PSN be aligned more closely with schemes such as Broadband Delivery UK (BDUK), the Department of Culture, Media and Sport (DCMS) owned plan to bring superfast broadband to the entire country?
"This is another good reason why GDS is the best place for PSN," Beale responds. "There is a coherent approach to building digital public services in which the Cabinet Office and DCMS as the owners of those two policies work together. At a ministerial policy level, PSN and BDUK are connected and working in concert."
Time will tell whether or not placing PSN in GDS's hands was the right decision for the government to take, but for now the organisation is facing its future with an upbeat outlook.
"My interactions with stakeholders like local government, suppliers and PSNGB have all been very positive. I think everyone, including us, wants to see stability around the programme so that we can push on and deliver some benefits for the community," concludes Beale.

Download this free guide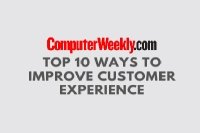 Infographic: Top 10 ways to improve Customer Experience
There are many methods to improve CX - some complex and costly, others relatively simple and inexpensive. But how do you know what's right for you, and where do you start? Here are 10 initiatives you can use to improve customer experience.