CIO interview: Jakob Kern, global CIO, World Food Programme
As the World Food Programme undergoes changes in how food aid is provided, the IT strategy is also being completely revamped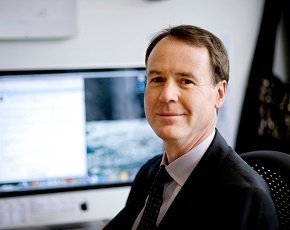 As the World Food Programme (WFP) undergoes changes in how food aid is provided to people in need across the globe, the technology strategy supporting the organisation is also being completely revamped to cope with new business demands.

Download this free guide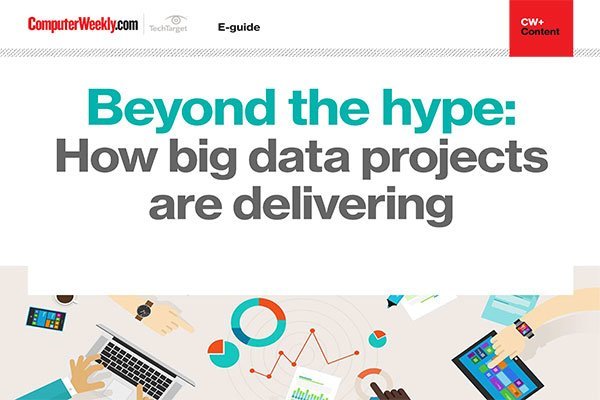 7 examples of big data going above and beyond expectations
Despite Gartner placing it in its famous "plateau of productivity", big data has, and still is, delivering beyond the hype. We look at a few high-profile examples of how organisations are reaping the benefits of their big data projects.
The transformation of IT in the WFP has been a priority since Jakob Kern, until recently a deputy chief information officer (CIO), was appointed global CIO for the organisation in February 2012 – after competing for the job with several other external candidates.
Kern, originally a civil engineer who started at the WFP in 1998, has worked in various areas of the United Nations body such as logistics, emergency coordination and human resources worldwide.
"I felt IT needed someone from operations," Kern told Computer Weekly. "My role is to ensure that the operational view of WFP is represented in IT – I have the view from operations because I worked there before and I know enough about IT to translate those needs into systems and making operations processes more efficient."
He leads a department of 180 staff, two-thirds of whom are based in Rome with the remainder spread across offshore locations, including "Fittest" – the WFP's Dubai-based emergency response team. In addition, there are hundreds of technology staff across the organisation who report to administrative functions and do not work under the CIO's department or budget.
Supporting a mobile organisation
As in many not-for-profit organisations, boosting network capacity has been the single, biggest challenge for IT at the WFP for a long time. The network supports 400 locations around the world and all major core applications are centralised in one location and accessed by over 12,000 staff.
"Previously, we could get systems that might work in Rome, but not in the field offices in places like Sudan or Liberia," says Kern. "If you can make something work with a 250Mbps connection, then make it work with a 128Kbps connection – that's the challenge.
"We connect staff in places no one else would even dream of connecting from."
A multimillion-dollar project to improve the network, carried out over the last couple of years and now nearing completion, focused on addressing the fact that WFP staff have to be able to get access to systems anywhere from Rome to Haiti as if they were all working at the WFP headquarters in Rome. This implied a move from a pure satellite system to a mix between satellite, MPLS and local ISPs.
The WFP does not have its own datacentre – instead, it outsources the operation of its infrastructure to the International Computing Centre (ICC), a facility maintained by the United Nations, which provides traditional and as-a-service hosting and is also used by other organisations that are part of the UN.
At the same time the network was boosted, applications were improved as part of the overall enhancement of the IT infrastructure.
Kern handles a portfolio of about 170 applications, the main platforms being an enterprise resource planning (ERP) system provided by SAP and a new unified communications suite underpinned by Microsoft products such as Lync, SharePoint and Office, which replaces a Lotus Notes-centric arrangement.
"[Better access to systems] is possible now because all core applications and services are centralised," says Kern. "With our new unified communications set-up, staff can talk, write, chat and video conference between all our locations worldwide.
"With the network upgrade, we also have 10 times more bandwidth than we had two years ago. We used to have an average bandwidth allocation of 3Kbps per user and now we have 30Kbps per user," he says.
"It is not much when compared with commercial organisations, but we do run a full SAP platform as well as unified communications and web browsing on this network – and we are doing a lot of compression and smart packaging, so everything is as lean as possible."
So far, Kern's team has migrated 11,000 of the 12,000 WFP users to the new platform. The migration has not yet been fully completed because of physical restrictions, such as importing IT equipment and the need for a technician to be on the ground. According to the CIO, this is not always easy considering the places his organisation operates in.
Driving better information management
With the infrastructure revamp out of the way, the next area of focus for Kern's team will be the implementation of an information governance mechanism, which is being designed to be the foundation for a knowledge-sharing and collaboration platform.
If I can present the cost per user, it makes it much more transparent and easier to understand and reduce spend if needed. I am happy to cut costs if required, but I make it clear that certain services would not exist anymore

Jakob Kern, World Food Programme
"WFP is a very decentralised organisation and information and document management is not as strong as you would expect - but we realised that and are pushing improvements in our 2014 agenda," he says.
"We have our ERP system for core financial and human resources data, so there is no technical requirement in those areas; it is much more about the governance and management of the operational data. So we are putting in place a master data management framework and basic things that are common, such as 'who owns geospatial data' and 'who owns procurement data'," he adds.
"This governance structure aims at determining who owns the data so we can produce all the reports we are being asked to provide to our donors."
Once the data owners are identified, they will determine the information format they require, where the data is stored and who has access to it. With that body of work, Kern expects to change the current situation, where the same type of data is stored in many different places.
Consolidating the IT organisation
The WFP spends almost 3% of its total annual budget on IT and the CIO's budget is half that amount. Much of the difference is around hardware spend in items such as computers and telecommunications equipment.
"These [extra] items are under the responsibility of each country office but are closely controlled by the CIO through standards, long-term purchase agreements and oversight," says Kern.
However, there are a few pockets of "shadow" IT application development that is not under his control across the WFP. Kern's main goal, which is supported by the executive board, is to bring all IT activities under his umbrella.
"That IT consolidation would make us more efficient as there is parallel development going on in various divisions," he says. "We are not talking about dozens of developers outside of IT, but we have started to see who we are going to target. There is a fine line between what you would consider an IT developer and a super-user – are we talking about a GIS developer or just a good ESRI user?"
Until recently, IT leadership at WFP was presented as the sum of many elements such as salaries, licences, hardware, software, contracts and datacentre costs. According to Kern, such an approach made it difficult for top management when it came to budgeting for technology.
"I decided to make management's life easier and break down the IT budget into the individual services we provide, so they know that email service costs that much and includes things like the licence, the personnel to maintain it and so on. Then I let them decide whether they want a service or not," says Kern.
"If I can present the cost per user, it makes it much more transparent and easier to understand and reduce spend if needed. I am happy to cut costs if required, but I make it clear that certain services would not exist anymore. We have presented spending that way and that's how we have budgeted for IT this year."
To present the IT budget in this new format, Kern's team needed to closely analyse each technology service. Most platforms were standardised and many were virtualised, in addition to the retirement of legacy systems and reduction in data storage undertaken to further cut costs.
"Of course the biggest ticket items are the core applications that everyone uses, which is about 80% of the IT budget. But it was a good exercise to see that, for example, there was an application that cost $200,000 and was used by only a few people – would you really want to keep that? Those are the things we have highlighted," Kern says.
Read more about IT and the United Nations
Focusing on business processes
A priority for Kern, which is similar to his peers in the commercial sector, is to align IT with the purposes of the organisation. In the WFP this means assisting countries to achieve food security and Kern has business relationship managers embedded in functional divisions who translate their needs into technical requirements.
However, it has not always worked that way. Kern is working to prevent a pattern, developed over the years, where operational divisions would not come to IT if they need something technical – instead, divisions would do IT work themselves, either by getting a consultant or buying systems off-the-shelf.
"When there was a demand for IT support, either the IT division was slow in delivering or delivered something that did not fulfil the requirements, so the business wouldn't even come to IT the second time around and did it on their own," says Kern.
"[Business functions] would only come to IT when [systems] didn't work anymore or licences needed renewing, so we were faced with all sorts of unknown applications."
The IT alignment is important for Kern – not only to get his people to be as close to the business as possible, but also to be successful in centralising IT spend.
"I came from the operations side, I knew what was hurting and what operations needed from IT – and generally the IT people were quite isolated and not close to where the action is," he says.
There was an application that cost $200,000 and was used by only a few people – would you really want to keep that?

Jakob Kern, WFP
Part of that change in the role of IT in the business is due to the fact that Kern is also in charge of a major business process review in WFP.
As project director of this recently completed review, a "very intense" three-month period looked at four of the WFP's main business processes: Programme cycle management; supply chain management; resource mobilisation, management and utilisation; and monitoring, reporting and evaluations.
"A lot of resources for the review came from IT, such as the mapping of the processes," says Kern. "This is a very good sign of alignment - if my people in IT know what are the individual steps in the business processes then we are one step closer to this alignment.
"But I want to turn these business analysts into business process experts. That would be my ultimate goal - doing business process modelling not just as an occasional review, but constantly optimise the processes for our business partners."
Future challenges
The biggest technical challenge for Kern, which is also seen at the majority of organisations of all sectors, is providing a technology set-up that meets user expectations.
"Our staff – and to a certain extent, even our beneficiaries – are getting more and more IT savvy and increasingly connected through mobile technology," says Kern.
"Our staff are used to the 3Mbps bandwidth experience at home, as well as having thousands of apps on their mobile devices, so they expect much more from us in IT. The challenge is how much we let them do their own IT stuff and how much do we need to be strict and controlling from a network security point of view."
Public cloud is another challenge. Kern is looking at whether it would viable for the WFP to host its applications and services with public cloud providers, or whether it would be best to remain with its private cloud datacentre.
"We need to comply with all the legal requirements of the UN, as we insist that our data is kept separate and we have full immunity – at the moment we are in a private cloud at the ICC, so we are somewhat protected in terms of UN-specific privileges and immunities. We have to accept however that our data is already transmitted through the public internet," says Kern.
WFP is also shifting its focus from food aid to food assistance – meaning that a large portion of its efforts will consist of delivering cash or vouchers to beneficiaries, which will turn the organisation into a bank-like organisation with millions of "customers".
"That situation puts IT in an entirely new position," he says. "We then become the logistics organisation of WFP: Instead of moving food we will be moving data – money - and that goes through our systems, with all the bandwidth, data security and privacy implications you would expect."
The trickiest part of the CIO job will be to convince his bosses that IT is an investment and not just a sunk cost.
"So far I have succeeded in convincing them that if you want any of the operational costs to go down, you have to increase IT spend to optimise processes and increase efficiency," he says.
"One idea I have introduced and has worked so far is to take all the fixed cost to operate the core applications and run the network away from my budget and charge on a per user base – that takes a big burden away from the IT core budget, because I don't have to fight for that money."
The system Kern devised means that he knows he will always have enough funds to pay the external providers for key services. But it does not entirely remove the ever-present dilemma of always having to justify spend.
"In IT, even though things change so fast, you have to be constantly justifying the relatively high budgets and why you are such an expensive shop," he says.
"You do that with quick wins and, sometimes, it is swimming against the current that the best systems come about – as opposed to the ones that come overnight."
Read more on Business process management (BPM)