Half the globe to have internet by 2017
Cisco predicts 48% of the world's population will be able to get online within the next five years, with broadband speeds in the UK set to treble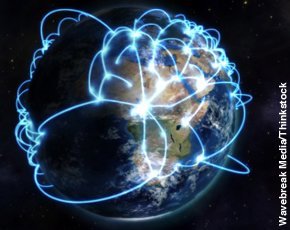 Nearly half of the world's population will have access to the internet by 2017, according to a report from Cisco.
The networking firm predicted 48% of people across the globe will be able to go online in the next five years – equivalent to 3.6 billion individuals – leading to a trebling of data going across networks compared with today's volume.

Download this free guide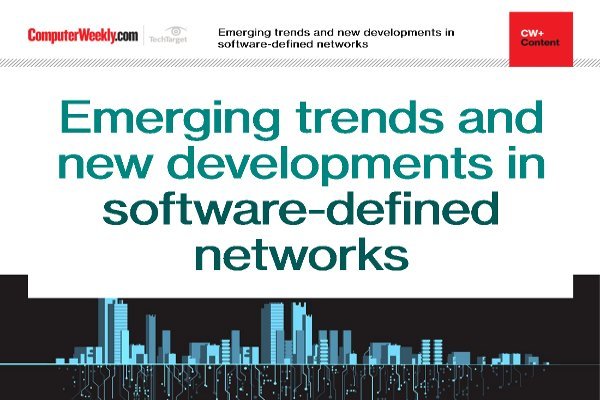 The latest developments and trends in SDN
Join us as we sit down with a number of senior IT managers from multi-national enterprises to discuss the latest trends in the world of software-defined networks.
By submitting your personal information, you agree that TechTarget and its partners may contact you regarding relevant content, products and special offers.
You also agree that your personal information may be transferred and processed in the United States, and that you have read and agree to the Terms of Use and the Privacy Policy.
The UK alone will see internet traffic rise by an annual growth rate of 17% between 2012 and 2017, with an equivalent of one million DVDs per hour being transferred across the country's infrastructure.
This will be enabled by a surge in broadband speeds, rising from an average of 16.5Mbps to almost 50Mbps in the same period.
A significant portion of the traffic will be video, according to Cisco – 69% of data in 2017 for both businesses and consumers, compared with 54% last year.
Globally, average speeds will rise from 11.3Mbps to 39Mbps, with the average household generating 74.5GB every month. In 2012, this figure stood at 31.6GB.
By connecting people, processes, data and things, we have calculated that the private sector alone can derive an estimated $14.3tn of value in the next 10 years

Edwin Paalvast, Cisco
This traffic will increasingly come from non-PC devices such as smartphones, tablets and TVs. Data from tablets will grow the most, at a 109% compound annual growth rate (CAGR), while smartphone traffic will rise by 79% each year. Including PCs, Cisco estimated that 19 billion devices would be connected to the internet by 2017.
The dominant force will be consumers, rather than businesses. Cisco claimed business IP traffic would account for 18% of all data going across networks by 2017, down from 20% as it stood in 2012.
This does not mean corporate users cannot feel the benefits, however.
"The [study] isn't just highlighting the growth of internet traffic, connected users and connected devices, it's indicative of a tremendous opportunity for businesses, especially the service provider industry, and for governments, countries, societies," said Edwin Paalvast, senior vice-president of service providers for Cisco in Europe. "It's what those connections enable that we are really interested in.
"By connecting people, processes, data and things, we have calculated that the private sector alone can derive an estimated $14.3tn of value in the next 10 years, through smarter processes and logistics, an empowered and highly flexible workforce, and new ways to make use of data to do and run business more efficiently around the globe," he said.
"As we start to see more devices, more connections and generally more traffic traversing global networks, one thing is pivotal to each and every connection – the network. Our reliance on the network only grows as we place more importance on the things that we connect to it," said Paalvast.
Read more on Telecoms networks and broadband communications