Case study: Novus Leisure doubles sales after IT upgrade
Bar chain Novus Leisure has moved its IT infrastructure into the cloud, boosting sales through lower costs and scalable IT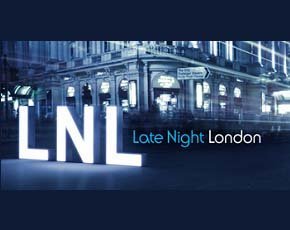 Bar chain Novus Leisure has moved its IT infrastructure into the cloud and is benefiting from low costs and scalable IT which has helped it increase bookings by 100%.
The company refreshed its customer relationship management (CRM) system and website, and put its IT infrastructure into Microsoft's Azure cloud. It was attracted by Azure's quick set-up, low costs and scalability.
The company operates 53 bars in London. A large proportion of its business comes through pre-booked online sales.
Novus Leisure is using cloud-based Microsoft technologies, such as Microsoft Dynamics CRM 2011 and Microsoft-based DotNetNuke, for the web platform, "so it made sense to host on Microsoft's cloud", says Stewart Cruickshank, head of IT at Novus.
The operations have been running in the cloud since Novus's Late Night London club website was launched in October. Cruickshank says advance bookings on Late Night London have doubled in the past 12 months.
"The primary driver of the double web traffic was a more sophisticated website that had a better look and feel with much more fresh, relevant and up-to-date content on areas such as deals, special offers and events," says Cruickshank.
We've been impressed with Microsoft Azure's ability to scale and the speed we could deploy at

Stewart Cruickshank, Novus Leisure
Microsoft Azure offered fast migration and scalability
Using Microsoft Azure in addition enabled Novus to rapidly deploy the new website and scale it as volumes increased.
"We've been really impressed with the ability to scale, the speed we could deploy at and also the fact that we don't have to worry about the traditional challenges of back-up, security and patching, which all gets taken care of in the cloud," he adds.
Cruickshank says the company would traditionally have had some servers in a small datacentre and everything would have been run off that.
"But you've got all the problems of securing those servers, capacity management, hardware faults – all those sorts of IT problems," he says. "A company such as Novus that doesn't have a big IT presence doesn't have to worry because Microsoft takes care of that."
According to Cruickshank, the migration onto Microsoft's Azure cloud was "pretty seamless" and happened in a matter of weeks, whereas the design and implementation of the website took longer.
Buyer's guide: CRM
Putting CRM in the cloud
IT services firm Hitachi implemented the CRM project and improved the system for the 250 sales people who secure all the bookings for the club venues. IT consultancy Glanton also helped with the project.
A customer will make a booking through the refreshed website, which then flows through the CRM system, both of which are hosted in the cloud.
More case studies from Computer Weekly
"Azure takes existing technology, gluing it together and offering it up, and it's all about doing it in the most efficient way," says Cruickshank.
"We're still seeing it evolving and maturing. We're on the second phase of dashboard interface, which is much easier to use, with more rich functions," he adds.
But Cruickshank says Microsoft's pricing is quite difficult to understand because it charges at a very detailed level for every bit of storage and processing power, which can be very complicated.
"I think some of the more traditional applications will migrate out [into the cloud], such as Microsoft Office. Novus is enthusiastic about moving more and more stuff into the cloud," he says.