Computer Weekly's guide to EU mobile roaming charges
As mobile roaming charge legislation takes effect, Computer Weekly guides you through the new tariffs of each of the big mobile operators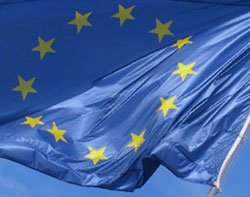 The debate over the high cost of roaming when travelling across Europe has raged for years. As well as catching out the consumer with unexpected charges on holidays, it is a constant issue for the business traveller who has no choice but to use his or her mobile when working on the move.

Download this free guide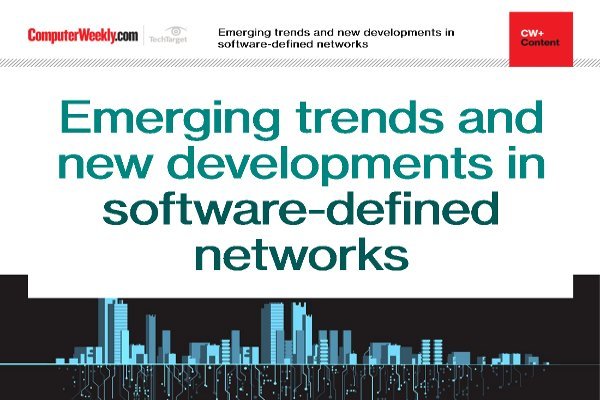 The latest developments and trends in SDN
Join us as we sit down with a number of senior IT managers from multi-national enterprises to discuss the latest trends in the world of software-defined networks.
Mobile operators said the costs were reasonable and necessary for their business models, but the EU took the matter into its own hands and answered consumer and commuter cries alike when it voted through new legislation to cut the roaming charge costs of calling, texting and using the mobile internet when travelling in Europe.
The new law came into force on Sunday 1st July and mobile operators had to change their tariffs to reflect the new limits imposed by EU law.
This overview shows what the operators offer so you can decide on the business traveller's best choice.
The new tariff announced by Vodafone has been called the EuroTraveller.
For a cost of £3 per day, Vodafone customers will be able to use their standard plan allowance of minutes, texts and mobile internet without any additional charges.
Also, receiving calls and texts will be made free of charge to Vodafone customers. To opt into the service, customers need to dial 5555 and when they go abroad, for which they shall be charged accordingly.
This tariff is for Vodafone contract customers only, so the company has also introduced cut-price individual roaming charges as required by the EU. Calls will reduce to 28.8p per minute, texts will cost 8.9p and mobile data will be charged at 69.6p per MB.
The smallest of the mobile operators has focused on the mobile internet side for its new roaming package.
3 is offering unlimited mobile data for a charge of £5 for 24 hours, meaning users can check their work e-mail or search for hotel locations without going over a data limit and ending up with a large bill.
When it comes to calls and texts, 3 is dropping is prices in line with the new rules, meaning calls will cost 28.8p per minute to make and 7.9p per minute to receive, whilst texts sent across the EU will cost 8.9p.
Both pay as you go and contract customers will be able to use mobile data on their smartphones in the EU for £1.99 a day, or £1.66 if they have an SME contract, up to 25MB.
Users are sent a text when they have reached 80% and 100% of their data limit and there is no charge for usage up to 100KB to stop people getting charged if they accidentally open something requiring mobile data and close it straight away.
When it comes to voice for contract or SME customers, all users will be charged a 50p connection fee for a phone call in the EU, but the phone will then revert to the customer's domestic plan, using their normal minutes allowance. There will also be a charge of 50p to answer the call but it will be a one-off charge, rather than per minute.
Pay as you go customers will pay 29p per minute to make calls and 9p per minute to receive them.
All O2 customers will pay 9p per text message sent.
T-Mobile has decided to offer its customers "boosters" to add to their existing plans for mobile data. There are three different options with varying price tags, allowing both pay as you go and contract customers to take advantage. Contract and pay as you go customers will pay the same prices.
For £1 customers will be able to use up to 3MB of data on their mobile phones over 24 hours. For £5, the allowance goes up to 20MB for use over the course of a week. Finally, for £10, customers can use up to 50MB for a month of connectivity. These can be added on a pay as you go basis or as an additional fee onto a monthly bill.
Users will have to buy one of these boosters to use mobile data in continental Europe and can purchase them via text. However, the boosters won't work on BlackBerry phones, which will be charged £1.50 per MB with a maximum of £4 per day or £48 per month.
Contract customers will be charged 28.8p per minute for making a call and the same price for retrieving any voicemail messages. To receive a call, the cost with be 7.9p per minute and to send a text will be 8.9p. Picture messages have also fallen to 30p each.
Despite its tie-up with T-Mobile to create Everything Everywhere, Orange is offering different bundles from its competitors for using mobile data in the EU.
Customers can use up 30MB for a £3 daily fee or sign up for 30 days to use up to 30MB, 150MB or 500MB for £15, £50 or £150 respectively.
However, if users want to stick with paying per MB, Orange has reduced the price to 69p with a cap of €50 to prevent unexpected bills.
When it comes to costs for calling and texting, both pay monthly and pay as you go users will face the same charges.
To make a call will cost 28p per minute to make and 7p per minute to receive. Texts will fall to 8p to send and no costs will be incurred for receiving them.
It may be the smallest of the bunch, but Virgin's mobile offering has had to update itself along with the other operators to adhere to EU regulations.

To use the mobile internet in the EU, customers will have to purchase a data pass before connecting. It offers four options, depending on planned usage. For £3, users can get 5MB of data, with the price rising to £5 for 10MB, £10 for 25MB and £30 for 100MB.
When these run out, customers will have to purchase another data pass before they are able to connect to the mobile internet again.

The cost of making a call from the EU will drop to 28p per minute and cost 7p per minute to receive. Text messages will now be 8p each.
---
Read more about EU law and mobile roaming charges
---
Read more on Telecoms networks and broadband communications