Solving IT strategy conundrum, the Essar way
How do the CTO N. Jayantha and President - Group CIO C.N. Ram of Essar view their group's IT strategy? Find out how the duo meets the group's IT challenges.
When N. Jayantha, the Chief Technology Officer at Essar Group, has to implement any major IT infrastructure project, he doesn't go to his CFO for approvals. Instead, he gets it vetted by C.N. Ram, the Group President - Chief Information Officer. Being the CTO of the $17 billion global business conglomerate with leadership in sectors such as steel, oil, shipping, telecom, infrastructure projects, and retail, Jayantha has to collaborate with six vertical-specific CIOs at Essar and with Ram. SearchCIO.in interviewed C.N. Ram and N. Jayantha to explore how the duo co-works to further the strategic IT roadmap of the group. Excerpts of the conversation:
As the President – Group CIO, what is your vision for the Group?
Ram: We have to make things easier for business to do better. If you look at it from the promoters' point of view, their vision is to be the best, whether it is in steel, oil, projects, shipping, telecom, or in retail. They want to be the best in class using technology for decision making and process simplification, for efficiency of operations, and for making sure that we are consistent and effective in every line of business that we operate in.
At a strategic level, we, therefore, need to give our business the bar which elevates it beyond competition; that is the more complicated part.
What do you see as your group's business challenges?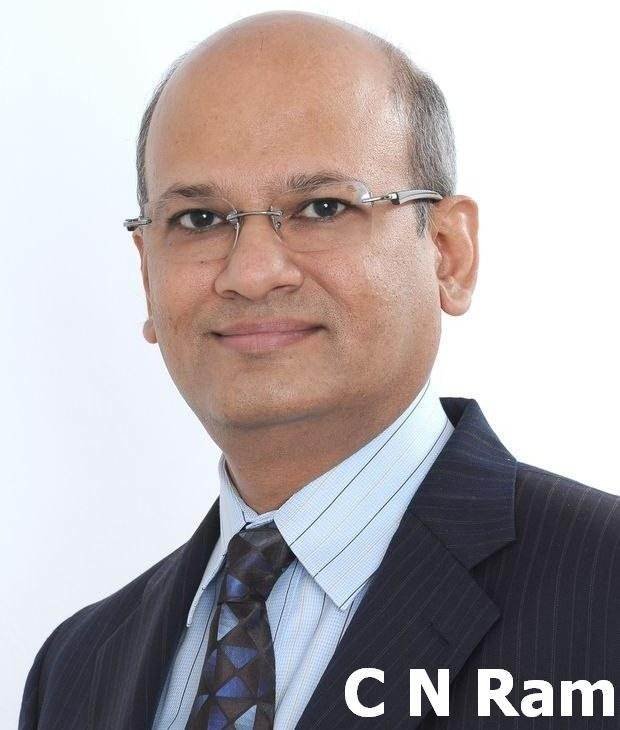 Ram: I won't go into the business challenges which are determined by market dynamics. For example, if coal is not available or if gas prices are high, then technology cannot do much there. But technology can certainly help us to analyze the events and trends in the world markets and project prices of oil or commodities which impact our businesses.
We also have to deal with location-specific disadvantages. In most of the places where our work happens, such as at gold and iron mines or power plants, it is challenging to provide basic telecom services, and consequently the IT infrastructure services like VoIP, video conferencing, or email.
Essar Group's business is spread internationally from Canada and North America in the west to Australia in the East. Providing IT services while taking care of location-specific bottlenecks and requirements and still providing a seamless service experience across the group is another challenge. For example, Jayantha's team is currently working on providing video conferencing on the move.
Jayantha, how do you work with the Group CIO on a day-to-day basis when a large project is being implemented?
Jayantha: Any new technology needs to have a proof of concept (POC) carried out within the organization first. After POC, the solution has to be tested multiple times in the production environment. Then it is discussed in the technology committee meeting with the operations team. Then it is taken to the Group CIO's office for approval.
Different projects have different durations. In case of our recent VDI project, it took us almost three months to test the solution before it was proposed for the organizational use. Post-POC, the phase which involved testing of about 30 critical applications for over 20 days, the VDI solution was deployed for 150 people in the spend management team.
Ram: The spend management team plays a critical role at Essar. Since the group implements projects worth billions of dollars, the spend management team buys a vast range of material including capital goods as well as small things like nuts and bolts. The VDI solution has currently been implemented for a small part (of about 150 people) of the spend management team. The deployment has currently been done at Bandra-Kurla Complex in Mumbai and at Hazira.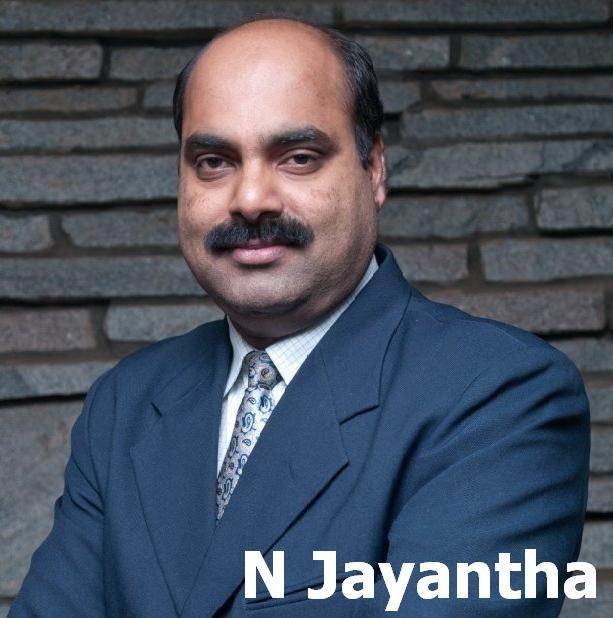 Jayantha: VDI has been a challenging project for us. We have profiled 4,000 users and tested 230 applications for VDI so far. In addition to POC, the project has three phases before the rollout begins. They are user profiling, software testing, and user classification based on their specific needs. Under VDI, we are also implementing hosted desktops using Citrix XenClients. All our OEM partners have been involved in the project right since the POC phase. So they have been customizing the applications as per the user-requirements. Ram has been guiding us throughout the POC and testing phases and has also been present at all the OEM presentations. We have a weekly meeting to discuss the progress of the project.
How frequently do you interact with each other?
Jayantha: Every two hours, I think. We need to discuss all technologies in detail. Any latest technology, such as Apple's rollout of a new device, we debate whether it is applicable to Essar or not.
Ram, what do you look at whenever a new project plan is presented to you?
Ram: First thing that I consider is the solution's applicability for the entire group. It is important for me not to be swayed in by considerations of just one vertical. There are no dominant verticals as far as technology is concerned. IT is a common service. For instance, our security policy is administered uniformly across the group. Similarly infrastructure also needs to have applicability across the group worldwide. The second aspect that I evaluate is whether we have adequate level of expertise to use the deployed technology smartly. And finally, but most importantly, the business case. There are exciting technologies everywhere; not all can be used unless we look at their business benefits.
Who prepares the business case?
Jayantha: I am responsible for creating the business case for all infrastructure items, and for all the enterprise applications, it's the job of the CIOs.
Leading from the front
C. N. Ram is the Group President - Chief Information Officer at ESSAR Group, India's eminent business-house with leadership in sectors including construction, mining, oil and gas, power, shipping, steel, and telecommunications. He is the Co-Founder and Director at Rural Shores Business Services and Director at Custommerce. One of the few veterans from Indian CIO community, Ram has 29 years of IT management and leadership experience. Read Ram's full profile here.
N Jayantha is the chief technology officer at Essar Group. He is the principal owner of Essar Group's enterprise architecture board for IT Infrastructure and technology and is also the chairman the group's technology committee. He heads a team of 60 IT professionals who provide and manage IT infrastructure for Essar users spread across 98 locations worldwide. Jayantha heads the IT Center of Excellence that is responsible for new technology evaluation and project rollout at Essar. He collaborates with six vertical-specific CIOs at Essar and reports to C. N. Ram.