Software suppliers exploit distance between HR and IT procurement departments
HR departments create shadow IT organisations that commission new HR systems without the knowledge and the procurement expertise of the IT department, says Gartner.
Bill Goodwin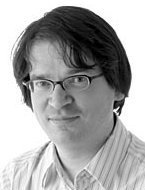 Bill Goodwin is Computer Weekly's management editor.
He is an award winning journalist, who has written for national newspapers, magazines and has worked as a researcher on investigative television documentaries. He developed and taught an investigative journalism course at the University of Westminster, where he is currently an external examiner. His awards include a Freedom of Information Award, and the British Editors Freedom of the Media Award. Most recently he won three awards in the BT Security Journalism Awards 2007, including the BT 'Enigma Award' in recognition of his outstanding and consistent contribution to IT security journalism.
See all articles by Bill Goodwin >>
Linked-In profile for Bill Goodwin
[email protected] 020 8652 8644 Active Bill Goodwin False True
IT suppliers are exploiting the distance in many organisations between the IT and HR departments to charge premium prices for HR software and services.
IT and HR rarely communicate with each other in many organisations, leading to expensive mistakes, according to Gartner analyst Thomas Otter.
HR departments can end up creating their own shadow IT organisations that commission new HR systems without the knowledge and the procurement expertise of the IT department.
"Vendors have been able to do HR without going through the procurement process and without IT involvement. The result is that vendors get a very good deal. The safeguards you would normally expect to find in a contract are not there," he said.
---
Sign-up to Computer Weekly to download in-depth articles from Gartner analysts
The reality behind government cloud computing hype >>
Software asset management standards and best practice adoption >>
---
Worse, once enterprises have locked into an HR system, they can raise their prices, knowing there is little the user can do if they want to keep using the service, said Otter.
"Not only do the vendors get a very good deal, they get a very good deal the next time around," he said.
Speaking before a presentation at a conference on HR and technology, Otter urged CIOs to take the initiative by collaborating with HR.
"I would like to see a much better alliance between IT and HR. Often HR goes off on its own, and there is a shadow IT organisation within HR. A major reason for that is that HR has not been a priority for IT. It requires a much better partnership."
"IT procurement should at least be aware of what applications HR is running and they should know when those applications come up for renewal. It allows you to drive a much more competitive bargain," Otter told Computer Weekly.
IT leaders should realise that HR technology could help them run their IT departments better, said Otter.
"Who can project-manage, who has experience in agile projects, who has experience in agile projects, can speak Spanish, those are very interesting questions for an IT executive," he said.
And working closely with HR can put CIOs at the forefront of some of the most cutting edge, innovative technologies, said Otter.
"The first commercial software application was a payroll. The first consumer application was e-recruitment. The first real deployment of a web browser in a corporate context was employee self-service. And the most successful use of social media in business has been corporate recruitment," he said.
Over the past few years there has been a dramatic improvement in the usability of HR software, which has become more attuned to the reality of how HR staff work. And there is a growing focus on analysing trends in HR data.
"You can actually start to find out which parts of the organisation are working well and which are not. You have absence trends and voluntary termination records. You can start to find out where things are not working in your organisation," he said.
The latest technology could allow HR managers to predict when people are on the verge of leaving the organisation, for example, allowing them to take pre-emptive action to encourage them to stay.
Suppliers are developing mobile apps that will allow employers to check their pay slips, or report in sick remotely.
However many still have some way to go to make their HR products fit for a global enterprise, said Otter.
HR software, for example, is typically designed around US employment practices, which are less relevant in Europe.
"The US approach is very much I am your manager. The software is all about me appraising you. If you look at HR on the continent, it's often team-driven and often US software is not able to deal with that," he said.
And suppliers need to do more to integrate their HR packages, he said. Learning management software often does not talk to talent management software, for example.
Today most HR software is provided by small niche suppliers, but the sector is going through a wave of consolidation, leading to the more integrated HR suites, said Otter.
---
Thomas Otter is speaking at the HR Tech Europe Conference in Amsterdam, which takes place on 2-3 November.
---
Sign-up to Computer Weekly to download more in-depth articles from Gartner analysts:
iPad will become mobile device of choice for sales organisations
MetaKeywords MetaDescription Sensitive Landingpage False