Police-led ICT company will replace NPIA, says home secretary
Home Secretary Teresa May has announced plans to create a police-led ICT company to replace the National Police Improvement Agency.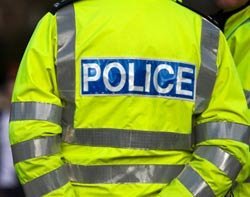 Home Secretary Teresa May has announced plans to create a police-led ICT company to replace the National Police Improvement Agency, which was earmarked for winding-down last July.

Download this free guide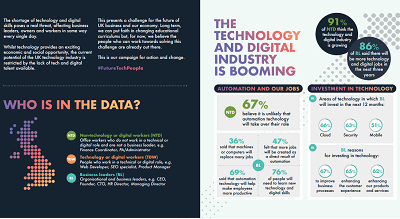 Infographic: Future-proofing UK technology
The current potential of the UK technology industry is restricted by the lack of tech and digital talent available. Read through this challenge for the future of UK business and our economy.
By submitting your personal information, you agree that TechTarget and its partners may contact you regarding relevant content, products and special offers.
You also agree that your personal information may be transferred and processed in the United States, and that you have read and agree to the Terms of Use and the Privacy Policy.
Speaking at a conference held by the Association of Chief Police Officers (ACPO), Teresa May said: "It is absolutely clear that the current system is broken. So we will help the service to set up a police-led ICT company to fix it.
"It will free chief constables from having to spend so much time on ICT matters while giving them better systems and better value for their ICT money," said May.
Around £1.2bn is currently spent on police ICT, with 5,000 staff working on more than 2,000 separate systems across 100 datacentres. May said she hopes to form the new company by spring 2012.
"IT systems that require multiple keying of the very same information, are incompatible with systems doing the same basic job in neighbouring forces, or are even incompatible with other systems in their own force," May said.
She said the new system would not be a repeat of the NPIA, "with all the same old mistakes and the same old problems repeated."
But Paul Day, CIO for the British Transport Police, told Computer Weekly the NPIA would be sadly missed.
"Something will be needed after the NPIA gets wound down and there has been talk about the possibility of a public and private sector partnership. But that will only work if a number of forces get involved. Its success will depend on the details involved in setting up the company rather than its scale," Day said.
Speaking at the conference, ACPO president Hugh Orde praised the work the NPIA had done in bringing order to the chaos of national policing functions across 44 forces.
"I do think that as it developed over time its value was becoming clear and self-evident to the service. In the last couple of years it has consistently hit targets in the face of severe cuts," Hugh Orde said.
"Much of NPIA remains homeless, critical national services will soon be entirely unfunded, the National Crime Agency legislation is not yet in draft form or to be laid in this session.".
The NPIA has been responsible for developing IT systems such as Airwave, the Police National Database, National DNA database, Fingerprint Identification Database, and Automatic Number Plate Recognition datacentre.