Square Kilometre Array radio telescope project bidders prepare for huge IT requirements
South Africa has presented its bid for the Square Kilometre Array, which will be the world's biggest radio telescope.
South Africa has presented its bid for the Square Kilometre Array, which will be the world's biggest radio telescope - and the driver for what will become one of the world's largest IT systems.

Download this free guide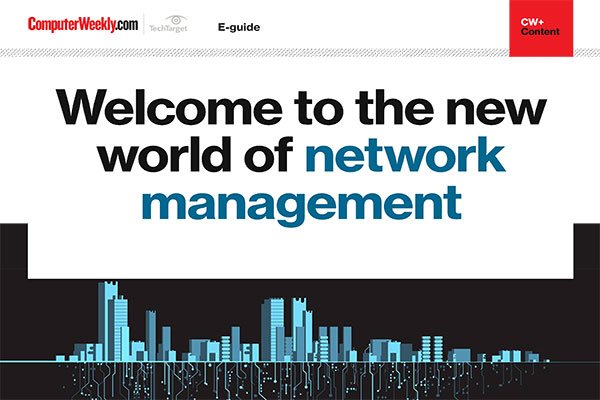 5 essential network management tips
Discover how the role of the network manager is undergoing radical change as the world of networking moves into the cloud with the transition towards software-defined, virtualised infrastructures and begins to incorporate elements of automation and machine learning.
By submitting your personal information, you agree that TechTarget and its partners may contact you regarding relevant content, products and special offers.
You also agree that your personal information may be transferred and processed in the United States, and that you have read and agree to the Terms of Use and the Privacy Policy.
The Africa bid for the Square Kilometre Array (SKA) comprises nine partner countries, with South Africa taking the lead in co-ordinating and developing the project. Kenya, Mozambique, Botswana, Namibia, Mauritius, Madagascar, Ghana and Zambia could all potentially offer additional sites for outstations as part of the SKA (pictured).
According to project director Bernie Fanaroff, the project will require a huge amount of IT infrastructure, some of which already exists. For instance, a 6Tbps fibre network connects Africa to Europe.
In processing power, the radio telescope will need exabyte computing performance and will need to process huge data sets. Engineers from South Africa SKA project have developed a computer system for the radio telescope, based on a scalable architecture. Called Roach (reconfigurable open architecture computing hardware), the system uses field programmable gate array (FPGA) chips in hot-swap boards that act like a PC for radio astronomy. The design can be upgraded as newer, faster FPGA chips are released. The computer systems, which will be housed in specially designed radio-tight containers, will be managed remotely from Cape Town via an internet connection.
The amount of data SKA will collect then transfers to a supercomputer at data rates exceeding those of the internet - meaning new communications infrastructure will need to be developed.
Due to the nature of radio astronomy, the site needs to be located in an area with the least amount of radio interference. Dishes will be built from fibre-glass moulds, to speed up construction of SKA.
Bernie Fanaroff says the SKA project will be iconic for Africa and will help develop young people in new and emerging industries for the next 10 to 20 years. "SKA is very important for Africa's future," he said.
Read more on IT project management