Dell: worst of recession is not over
Dell is not yet ready to proclaim that the worst of the recession is over, but its CEO has given a glimmer of hope by predicting that a "powerful" corporate...
Dell is not yet ready to proclaim that the worst of the recession is over, but its CEO has given a glimmer of hope by predicting that a "powerful" corporate PC refresh cycle will come online next calendar year.

Download this free guide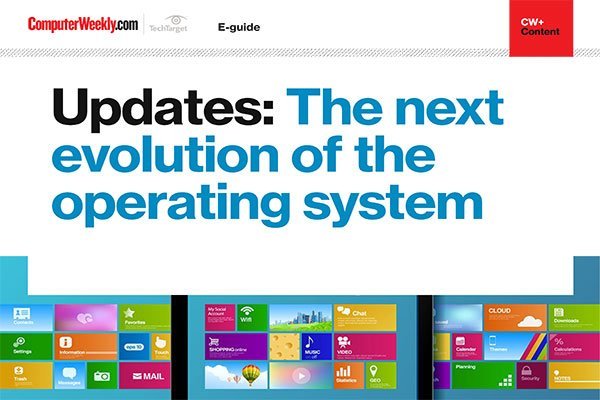 Software Updates: Our latest e-guide is available for your device. Download now?
See how operating systems are evolving with the help of continuous updates and learn about how the Spectre and Meltdown microprocessor flaws have led to improved, more secure processors being released and how Microsoft is evolving its Windows desktop operating system.
The US PC maker last night posted fiscal first quarter results that reflect the leaner times with a 63% decline in profits to $290m (£181m) and a 23% drop in revenues to $12.3bn (£7.71bn).
All types of customer are expected to continue to rein in their spending this year, but CEO Michael Dell was bullish about 2010.
"When we talk to customers, the thing I am hearing is that they are planning a on a pretty big 2010 client refresh," he said, adding that some PCs were bought four or five years ago and users with high-spec home machines were getting restless.
Many corporations that overlooked Vista were assessing Windows 7, he said. Other drivers included new chip designs from Intel, virtualisation, wireless mobility and hoteling - a form of hot desking where employees bring in their own PCs.
"A number of factors could ignite a powerful refresh cycle and that is what we are planning for," said Dell.
Each of the company's four business units - Large Enterprise, SME, Consumer and Public - posted double-digit revenue declines in fiscal Q1, with the commercial segments hit most severely.
Across all divisions, desktop sales fell 34% to $3.1bn, mobility revenues went down 20% to $3.8bn, servers and storage fell 25% and 17% respectively to $1.2bn and $534m, while enhanced services dipped 8% to $1.2bn.
Operating expenses during the period dropped 5% to $1.74bn and Dell said it was ahead of plans to cut $4bn off the cost base by 2011, a strategy outlined in the final quarter of its fiscal 2009.
The company reckoned it could squeeze out even more costs and internally was gunning to go beyond the $4bn mark by using contract manufacturing - which now accounts for 30% of volumes - and cutting supply chain costs.
This just as well because Brian Gladden, CFO at the company reckons the global economy is not yet shining.
"When taking the entire quarter into account we don't believe there is enough momentum to call a bottom yet."
The downturn has highlighted the danger of a hardware centric portfolio and Dell plans to get further into services to mitigate this issue.
In the US it has launched a cloud based managed service to monitor and maintain IT networks for corporate customers, and is currently piloting a similar scheme for SMEs.
Partners in Europe who have waited 15 months to sell Dell services may have to hold tight till next year for the first iteration, but if the vendor's senior execs are right, they may also be able to shift a lot more kit.
This story originally appeared on MicroScope.co.uk.