Recession spurs one-month mobile broadband
By Q309 one-month mobile broadband deals will account for 20% of all mobile broadband sales
As firms try to balance productivity gains from mobile computing with cutting down costs, the uptake of cheap broadband deals will rise, in particular those offering only one-month deals.

Download this free guide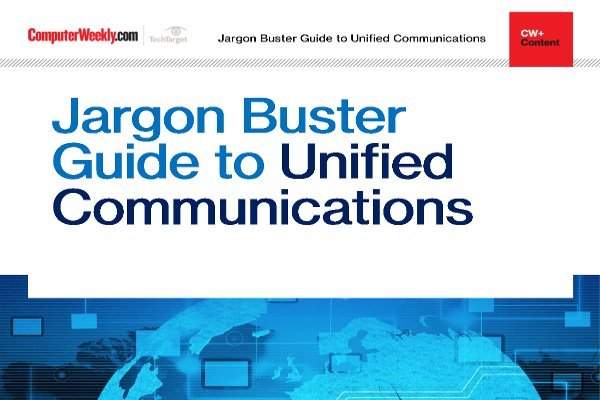 Jargon buster guide to Unified Communications
Explore some of the key elements of a Unified Communications deployment and discover insight into some of the emerging trends that are changing the way we communicate in our working lives.
By submitting your personal information, you agree that TechTarget and its partners may contact you regarding relevant content, products and special offers.
You also agree that your personal information may be transferred and processed in the United States, and that you have read and agree to the Terms of Use and the Privacy Policy.
This is vindicated by research from Top 10 Broadband that predicts that by the third quarter of 2009, one-month mobile broadband deals will account for 20% of all mobile broadband sales. Such deals offer cash-strapped companies great cost benefits from not being tied into the normal two-year packages that are currently on offer from the mainstream mobile broadband suppliers.
Top 10 Broadband says that it has seen the popularity of short- and no-contract home broadband packages soar in recent months and predicts that a similar pattern will emerging in the mobile broadband market where it estimates one-month sales have grown four-fold since the start of the year, now accounting for 5% of total mobile broadband sales.
Among the mobile broadband suppliers in the UK , O2 is the only major supplier offering such one-month deals whereby users pay £29.95 for a mobile broadband modem or dongle and then pay at a rate of £5 per Gbyte of download.
Top 10 Broadband is confident that it is only a matter of time before its rivals in the cut-throat mobile broadband sector will follow suit.
Explaining the background to the trend, Jessica McArdle, marketing manager at Top 10 Broadband said, "One-month mobile broadband deals are soaring in popularity during the current recession as wary users are shunning long-term broadband contracts in favour of 'light' commitments. Last year, mobile broadband changed the UK broadband industry forever; now with new one-month deals, mobile broadband is continuing to cause game-changing shockwaves. Many fixed-line only broadband providers must be quivering in their cabled boots."
Read more on Voice networking and VoIP