Sarah Palin e-mail hacker charged
A 20-year-old man has been charged with...
A 20-year-old man has been charged with hacking into the Yahoo e-mail account of US Republican vice-presidential candidate Sarah Palin.
News of the hack broke last month, and uncovered Palin's wrongful use of a private e-mail account to conduct official governmental business.
David C Kernell, 20, was indicted by a federal grand jury in Knoxville, Tennessee, for intentionally accessing without authorisation the e-mail account.

Download this free guide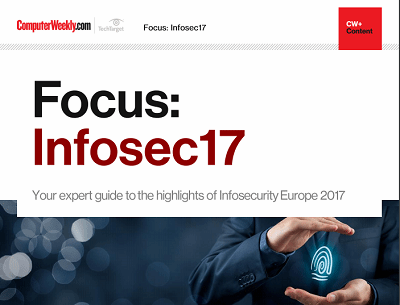 From forensic cyber to encryption: InfoSec17
Security technologist Bruce Schneier's insights and warnings around the regulation of IoT security and forensic cyber psychologist Mary Aiken's comments around the tensions between encryption and state security were the top highlights of the keynote presentations at Infosecurity Europe 2017 in London.
The charge alleges that in mid-September, Kernell, a resident of Knoxville, obtained unauthorised access to Governor Sarah Palin's personal e-mail account by resetting the account password.
According to the indictment, after answering a series of security questions that allowed him to reset the password and gain access to the e-mail account, Kernell allegedly read the contents of the account and made screenshots of the e-mail directory, e-mail content and other personal information.
Further, it is alleged, Kernell posted screenshots of the e-mails and other personal information on a public website. Kernell is also alleged to have posted the new e-mail account password, thus providing access to the account by others.
If convicted of the charge, Kernell faces a maximum of five years in prison, a £150,000 fine and a three-year term of supervised release. A trial date has not been set.
"Cyber crime is the FBI's top criminal investigative priority. We would like to thank all of the internet service providers and others who partnered with us to bring this matter to a quick and successful resolution," said Richard Lambert, special agent in charge at the FBI Knoxville Field Division.
Kernell is the son of a senior Democrat legislator; he has pleaded innocent to the charges.
Read more on IT risk management