Tesco's IT strategy to support international expansion
Tesco plans to centralise IT applications across its stores worldwide, after signing a £100m network and voice contract to support its overseas expansion programme.
Tesco plans to centralise IT applications across its stores worldwide, after signing a £100m network and voice contract to support its overseas expansion programme.

Download this free guide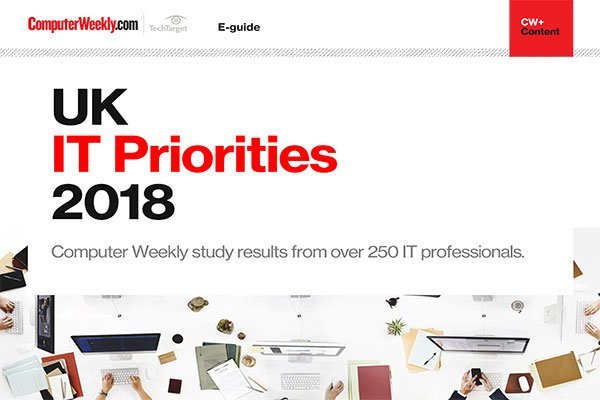 2018 UK IT Priorities survey results
IT organisations in the UK and across Europe are starting to accelerate the move to the cloud. Read more about the key areas in which senior IT managers are planning to invest in over the next 12 months.
The retailer, which plans to open 505 international stores by the end of 2008 will replace 10 separate voice and data networks with a single network from Cable & Wireless in June.
Nick Folkes, IT director and UK head of infrastructure and operations at Tesco, said the company plans to use the network to boost productivity by standardising key finance, human resources and sales applications across its overseas operations.
It plans to manage the applications centrally from its IT service centre in Bangalore, rather than running separate applications in each country.
"The network will enable us to run IT applications such as Oracle Financials uniformly across the group within the next three years. Rather than have every country implement their own instance of Oracle Financials software, for example, we can start to centralise and consolidate how we run our finance applications and processes across the group," said Folkes.
The project is the next step in Tesco's global standardisation strategy which began five years ago. Tesco plans to centralise its Oracle Financials software, used for invoicing, its PeopleSoft HR software, and Terradata Management Information Systems, used for measuring budgeting targets.
The move would deliver standard reporting functions for the company, allowing executives to manage Malaysian and Japanese stores as they would a store in the UK.
"Rather than having a diverse IT estate managed locally in its own way, the network will enable us to administer IT applications centrally," said Folkes.
"Our aim is to have a common technology platform in tandem with common business processes so that we remain competitive as a group as we continue our expansion abroad. By deploying centralised purchasing systems and processes into a country, for example, you immediately make that country more productive."
The network from Cable & Wireless will connect 1,800 Tesco sites and offer 40 times the existing bandwidth capacity in the UK. It will connect stores in more than 14 countries and 440,000 employees worldwide.
Initially, the network will allow stories in the UK to use applications such as voice over IP to save on call costs, and telepresence to reduce staff travel costs.
Tesco plans to roll out fixed-mobile technology on the network to let staff to use their existing mobile phone for all calls - operating as a fixed-line phone in the office, and roaming on to a mobile network when outside. The service is expected to save Tesco between £8m and £10m a year in business-to-business call costs over its current BT Featurenet service.
Tesco will explore the use of the network to deploy in-store information kiosks - desktops within the store, to direct customers to items and provide detailed product information.
Tesco has opened 1,173 stores abroad since 2004 in areas including China and the US, and in the company's 2008 annual report chief executive Terry Leahy said more was to come.
Read more on Networking hardware