Google Apps' challenge to Microsoft Office
Google's challenge to Microsoft's dominant position on desktop applications took a fresh turn last week as it focused its competitive attack against Microsoft Word.
Google's challenge to Microsoft's dominant position on desktop applications took a fresh turn last week as it focused its competitive attack against Microsoft Word.

Download this free guide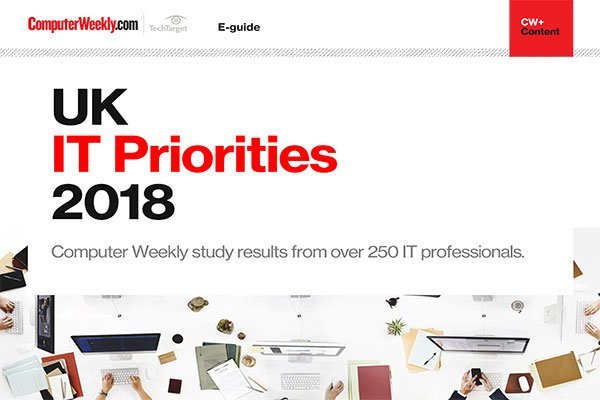 UK IT Priorities 2018 survey results
Download this e-guide to discover the results of our 2018 UK IT Priorities survey, where IT leaders shared with us what they are going to be investing in over the coming 12 months.
By submitting your personal information, you agree that TechTarget and its partners may contact you regarding relevant content, products and special offers.
You also agree that your personal information may be transferred and processed in the United States, and that you have read and agree to the Terms of Use and the Privacy Policy.
Google announced its online word processing software, Google Docs, will allow users to edit word processor documents without the need for an internet connection.
"Blended or intermittent access to the network is going to make Google Docs more feasible for IT managers than it was before," said David Mitchell, senior vice-president of IT Research at Ovum.
Google Docs will allow users to edit documents when they are not connected to the internet by storing a version temporarily on a user's machine, before synchronising the document with the online version when a user next goes online.
Companies such as Procter and Gamble in the US are trialling Google Apps and IT outsourcers Cap Gemini and others are providing Google Apps as an alternative to Microsoft Office for customers who outsource desktops, said Dave Armstrong, product marketing manager at Google.
Software-as-a-service suites such as Google Apps - which encompasses Google Docs - could dramatically reduce the cost and complexitity of providing desktop applications for businesses.
But nearly a year after its launch, is Google's suite of office programs truly ready for the enterprise IT manager to make the switch from Microsoft?
There are wider challenges for complete software-as-a-service office suites such as Google Apps to overcome before it can make headway in business, according to experts.
Google Apps is probably not ready to be a wholesale replacement of Microsoft Office, said Kathleen Reidy, senior analyst at 451 Group.
For IT managers to switch from Microsoft Office, Google will need to extend offline access into its spreadsheet and presentation applications and the number of features will have to increase, Kathleen Reidy said.
"Google's software is good for users that don't require all the advanced features in Microsoft Office. But it will also need feature parity with Microsoft Office in the applications themselves if it is to be useful in the enterprise," she added.
Google will also have to introduce better identity management to allow companies to control which staff have access to documents and applications. This would involve integrating Google Apps with corporate directories, like LDAP or Active Directory, said Reidy.
Tom Austin, chief of software research at Gartner, said that rather than replace Microsoft Office, Google Apps is likely to co-exist with it in business, at least in the short term.
Gartner expects that, within five years, the majority of enterprise users will use some Google apps for work purposes, whether IT departments endorse them or not, as the number of informal users of Google Apps in enterprises grows.
Google Apps already has a surprising degree of penetration in business - 33% of business staff use some form of Google Apps - but this is as a secondary application, supplementing, not replacing, Microsoft Office.
"Google Apps will not, in the vast majority of cases, knock Microsoft Office off the desktop but it will drive down the cost of Office," he said.
Gartner's tips for IT managers thinking about moving to Google Apps>>
Read more on Operating systems software