Gartner warns IT directors to prepare 'recession budgets'
IT directors were urged this week to prepare for cuts in their IT budgets as concerns grow that the UK will experience an economic slowdown this year.
IT directors were urged this week to prepare for cuts in their IT budgets as concerns grow that the UK will experience an economic slowdown this year.

Download this free guide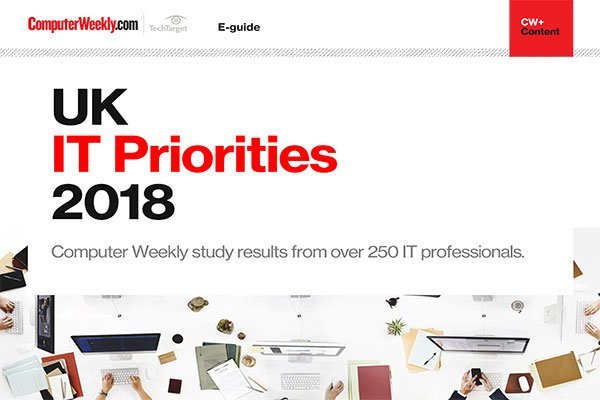 UK IT Priorities 2018 survey results
Download this e-guide to discover the results of our 2018 UK IT Priorities survey, where IT leaders shared with us what they are going to be investing in over the coming 12 months.
By submitting your personal information, you agree that TechTarget and its partners may contact you regarding relevant content, products and special offers.
You also agree that your personal information may be transferred and processed in the United States, and that you have read and agree to the Terms of Use and the Privacy Policy.
The downturn in the US could affect the UK, causing companies to rethink spending on IT projects and threatening 2008 IT budgets, businesses fear.
Analyst firm Gartner advised IT directors to ensure they have a "recession budget" and prepare for cuts in IT budgets of 10%.
Angel Dobardziev, practice leader for IT services at Ovum Research, said, "The challenge for IT managers in a recession is deciding what is essential spend and what is not. If a downturn happens, competition will rise, and businesses will look to IT for innovation."
Ray Titcombe, chairman of the Strategic Supplier Relationships Group, said IT directors could make the most of tight IT budgets by focusing on projects that deliver quick business wins.
Graham Royle, IS manager at steel producer Corus International, said, "One of IT's key tasks is to ensure that we have the flexibility to support redeployments of resource, while ensuring that management control and a common customer experience are maintained."
A slowdown will put pressure on firms to consider outsourcing IT services, said David Roberts, chairman of the Corporate IT Forum. "Pricing pressure will force IT directors to look for cheaper offshore IT services," he said.
However, Maggie Kneller, chairman of the IT Service Management Forum, warned IT directors to think carefully before signing outsourcing deals. "Outsourcing can help [during a downturn] if the IT service is already optimised in terms of service cost, but it is worth looking the design of the IT service first to remove any obvious inefficiency."
Ronan Miles, chairman of the UK Oracle User Group, said IT directors may also be able to get low-cost finance deals from suppliers if trading conditions become difficult.
Carrie Hartnell, programme manager at IT suppliers group Intellect, said CIOs should consider buying software as a service to reduce costs. "They should look to buy services or upgrades that will provide greater productivity without the cost of a new system."
But IT directors should be wary of pressure from suppliers as they struggle to reach sales targets, said Andrew Watson, CIO at British Transport Police. "Care needs to be taken on both sides that existing relationships are not compromised in the longer term by suppliers attempting to push sales simply to maintain turnover," he said.
Jeff Brooks, chairman of the Recruitment and Employment Confederation's IT sector group, advised hiring software developers this year if there is a downturn, as skills will be scarce and expensive coming out of a recession. "Business will be making a saving on tomorrow's IT salaries by recruiting today," he said.
Read more on IT outsourcing