Business intelligence beneficial but costs too high
BI benefits apparent but challenge is to communicate these to firms
The perceived high costs of implementing business intelligence (BI) systems have prevented more than two-thirds of BI professionals from doing so throughout their firms even though they overwhelmingly believe that their companies can benefit from the insights BI provides.

Download this free guide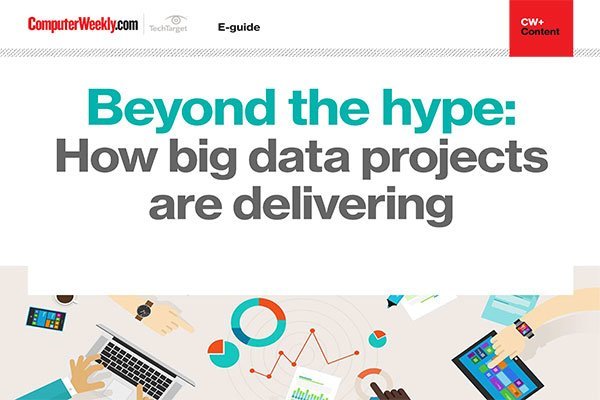 6 high profile examples of Big Data improving operations for corporations
This e-guide collates a group of examples of big data technologies in use, such as how Mercedes-AMG Petronas Motorsport are looking to gain an edge on the competition in the Grand Prix season. Also see how big organisations are managing their big data operations and their data analytics programmes and teams through some high profile case studies.
By submitting your personal information, you agree that TechTarget and its partners may contact you regarding relevant content, products and special offers.
You also agree that your personal information may be transferred and processed in the United States, and that you have read and agree to the Terms of Use and the Privacy Policy.
This is the lead finding of a worldwide survey of business intelligence (BI) professionals by Teksouth, a provider of data management and analysis systems, and LogiXML, a Web-based BI supplier.
A majority of survey respondents also believe that corporate-wide implementation of BI systems supports the opportunity for greater insight and wider access. They said it delivers increased value over department-level BI, even though the latter may cost less and provide a more targeted focus to specific information. Alarmingly, nearly two-fifths of firms revealed that they have no budget for BI projects scheduled for 2008.
Other key findings from the survey include: 89% favour a "BI on-demand" approach, where workers can ask the questions they want instead of relying on pre-formed queries; 58% feel that any knowledge worker should have access to business intelligence tools; 43% perceive the cost of implementing corporate-wide BI as "prohibitive"; 30% want a BI solution, but are waiting for costs to drop before implementing one.
Even though BI professionals clearly understand BI's advantages, they may not be successfully communicating its benefits within their companies. Nearly two thirds of BI professionals said some people at their firms do not understand or appreciate its value.
A complimentary copy of the survey summary is available for download from www.logixml.com/survey
Business Objects completes Inxight acquisition
Analytics ace Ventura recognises Business Systems

Read more on Business intelligence software