Mimosa scales up email storage archiving
Version 3.0 of Mimosa's NearPoint email archiving software improves scalability. Users and analysts are waiting on file archiving and broader platform support.
Mimosa Systems has announced version 3.0 of its NearPoint email archiving software, an update that includes a parallel-processing architecture for increased scalability, Active Directory integration, support for Exchange public folders and a new disaster recovery option.

"The rule of thumb for us is that a single [NearPoint] node has been able to support around 5,000 users," said T.M. Ravi, founder and CEO of Mimosa. The new architecture, in which the software's archiving ingestion engine can be federated over an unlimited number of commodity servers, will allow the NearPoint system to scale to hundreds of thousands of nodes, Ravi claimed.

Download this free guide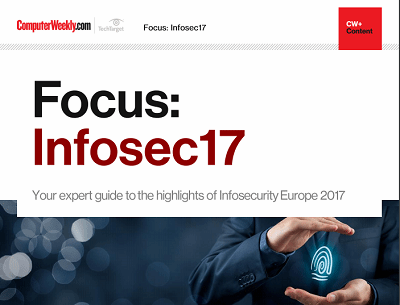 From forensic cyber to encryption: InfoSec17
Security technologist Bruce Schneier's insights and warnings around the regulation of IoT security and forensic cyber psychologist Mary Aiken's comments around the tensions between encryption and state security were the top highlights of the keynote presentations at Infosecurity Europe 2017 in London.

One large scale Mimosa user, Andrew Gahm, network architect for Virtua Health, said the scalability enhancements will be useful not just to support more mailboxes but for search and retrieval purposes. Virtua has close to 9,000 Exchange mailboxes in multiple mail stores, and according to Gahm, there is a delay between ingestion of Exchange data into the archive and its searchability using Mimosa's underlying database.

"Mail stores haven't been indexed as fast as I would have liked sometimes," Gahm said, estimating that in a mail store with between 500 and 1,000 users, the system would take an hour to two hours to index messages. In the larger mail stores with between 3,000 and 5,000 users, he said, indexing could sometimes take between 12 and 24 hours.

"I'm anxious to see what we can do with [the new grid system]," he said.

"Scalability has been a concern for some people [with email archiving systems]," said Brian Babineau, analyst with the Enterprise Strategy Group (ESG). "In many cases it's also a limitation of the messaging system," for example, Exchange 2003's well known scalability problems. These are being addressed with a 64-bit operating system in the upcoming 2007 version.

However, when asked what he considered the standout addition to the announcement, Gahm didn't hesitate before mentioning the new .pst crawler Mimosa is adding to NearPoint. The crawler searches file shares on the network for .pst files that traditionally Exchange users have used for archiving old messages, indexes and archives them, and notifies the administrator where the files have been located, with the option of deleting them from file shares once they're moved to the Mimosa archive.

"We have around 300 GB of .pst files which are not only taking up space on our file shares but also being backed up every night and on the weekends," Gahm said. The ability to centralize .pst storage will free up one-third of the company's shared file space, he estimated.

Moreover, the ability to pull .pst files into the Mimosa archive will mean he can roll the Mimosa search and restore function out to more users. "I haven't wanted to give everyone access to the archive search if it meant I'd have to train them to import their .pst files -- now I can just say 'stop using them,' which will make rollout a lot easier."

Furthermore, Gahm said the support for archiving .pst files is the first step toward file system archiving from Mimosa, something the company has said will become available in the second half of this year, and something Gahm said he's been eagerly awaiting.

Features and futures: Active Directory, disaster recovery and SaaS?

The upgrade adds integration with Active Directory throughout the archiving interface. The software will now "inherit" individual and group identities from the company's existing Active Directory structure and will also archive version histories and access logs on Exchange data based on Active Directory.

Babineau pointed out that this integration will have e-discovery implications for many users, especially since Mimosa archives calendar and contact information in addition to email messages. "You can see not only messages but when meetings were scheduled between two parties and put that together into a wider context with a timeline, which is something attorneys love."

Gahm said he was appreciative of the new integration. "Previously, when working with the archive, the only way to select mailboxes for e-discovery was by individual or by the entire mail store. If I wanted to select by department, I'd have to go one at a time working from a list."

He added that support for public folders would also save him time when it comes to disaster recovery. Virtua is currently using Mimosa's software running on a Hewlett-Packard Co. (HP) All-in-One (AiO) server to replicate between an EMC Corp. Clariion CX700 SAN and a 4.5 TB HP MSA 1000 at a remote site. In the past, since the Mimosa software didn't see public folder information, including distribution lists, "that data would just be lost in a disaster scenario," according to Gahm.

Mimosa has also added a new disaster recovery option that replicates Exchange server state information to a "warm" server at a secondary site for failover. Previously, users had to replicate from storage area network (SAN) to SAN and restore the files to an Exchange server manually, according to Ravi. Finally, the new software will support Microsoft's Live Communication Server for instant messaging.

According to Laura DuBois, research director for storage software for IDC, this update could represent a move into new markets for Mimosa, as well as improved features for its users. "Grid is going to position them for a [Software as a Service] SaaS, multitenancy, highly scalable deployment [which] allows for a community of commodity servers to scale to carrier class 100,000 mailbox environments," DuBois wrote to SearchStorage.com in an email. "Here they are going against Zantaz [Inc.'s] business."

Mimosa is also branching further into disaster recovery, DuBois noted. "Email is the new business critical app, [but] firms solve [the disaster recovery and archiving] problems in different ways today -- one solution for DR and another solution for email archive," she wrote. "Mimosa is proposing one solution for both problems."

However, there's still room for further expansion, according to Babineau. In addition to the long-awaited file and SharePoint archiving, Babineau said he would like to see Mimosa add support for Lotus Notes, rather than focusing primarily on Exchange.

"They haven't done it yet, but it wouldn't be hard to get there," he said, since Mimosa works at the message-log level rather than journaling, which is also how Lotus Notes functions. "They can add Lotus support without having to change their underlying architecture."

Get a quote for your next Email Archiving solution
Read more on IT risk management