Do security certifications have credibility?
Certifications can be one way to evaluate security consultants, but as Information Security 's Marcia Savage reports, opinions vary as to their value.
Certifications can be one way to evaluate security consultants, but opinions vary as to their value.
The CISSP carries weight and can eliminate some of the "riffraff," says Paul Fistori, vice president of channel sales and strategic partners at security vendor Vericept. Depending on the work, Global Information Assurance Certifications and some vendor certifications can be important, some consultants say.

Download this free guide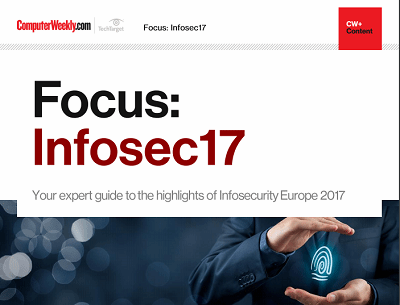 From forensic cyber to encryption: InfoSec17
Security technologist Bruce Schneier's insights and warnings around the regulation of IoT security and forensic cyber psychologist Mary Aiken's comments around the tensions between encryption and state security were the top highlights of the keynote presentations at Infosecurity Europe 2017 in London.
By submitting your personal information, you agree that TechTarget and its partners may contact you regarding relevant content, products and special offers.
You also agree that your personal information may be transferred and processed in the United States, and that you have read and agree to the Terms of Use and the Privacy Policy.
As a CISSP, Joseph Granneman, CTO/CSO of Rockford Health System, looks for that credential. However, it "covers so much, I don't know if you can use it other than just an initial qualification," he adds.
When she worked at Bank of America, Rhonda MacLean says she didn't get hung up on whether consulting candidates had security certifications. Rather, she wanted to make sure she was comfortable with their level of experience and that they were suited for the job.
"When you pay a consultant … you're looking for someone who is seasoned and can hit the ground running," says MacLean, who now runs a consulting firm.
Outside of routine tasks, certifications are probably among the weakest criteria to use in judging whether someone is qualified for a security project, says Jon Gossels, president and CEO of consulting firm SystemExperts. "The trouble is that they tend to be relatively low-level or journeyman certifications," he says. "There's no certification that says security expert."
Aric Perminter, partner at Secure Technology Integration Group, advises: "Don't let certifications be a show stopper to hiring a contractor. Let real-world experience be a key driver."
Read more on IT risk management