Firms risk breaching Data Protection Act with live data application tests
IT directors could be in breach of the Data Protection Act because they are using live customer data to test their applications.
IT directors could be in breach of the Data Protection Act (DPA) because they are using live customer data to test their applications.
In a study of IT directors, 44% said they are still using live customer data to test applications. The DPA forbids the use of data for purposes other than those for which it was collected.

Download this free guide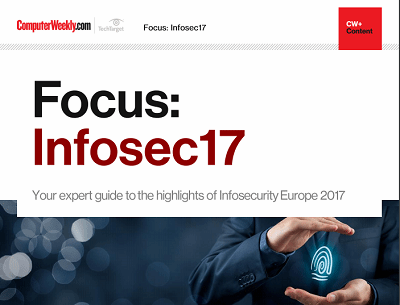 From forensic cyber to encryption: InfoSec17
Security technologist Bruce Schneier's insights and warnings around the regulation of IoT security and forensic cyber psychologist Mary Aiken's comments around the tensions between encryption and state security were the top highlights of the keynote presentations at Infosecurity Europe 2017 in London.
By submitting your personal information, you agree that TechTarget and its partners may contact you regarding relevant content, products and special offers.
You also agree that your personal information may be transferred and processed in the United States, and that you have read and agree to the Terms of Use and the Privacy Policy.
Richard Hodkinson IT and operations director at solicitors Irwin Mitchell said, "It is ill advised to use live data [for application testing], and a subset of data should be taken. I feel that to err on the side of caution and generate a fictitious set of data for testing would be route one."
Dharmish Mistry, chief operating and technology officer at IT services firm Edge IPK, recommended that organisations depersonalise their data, by changing characters in a name or address. But they should ensure that information cannot be used to decipher the customer's identity. Automated tools exist to do this.
Secondly, the end-users should be involved in the application tests where possible, because they are authorised to use the live customer data.
Thirdly, audit and access trails are essential, said Mistry, to track the individuals involved with the live data. This is particularly useful with outsourced tests.
The survey of 100 senior IT professionals was carried out by Vanson Bourne for IT services firm Compuware.
Ian Clarke, world wide enterprise solutions director at Compuware, said, "Testing environments are inherently insecure places in which to process live customer data, with printouts and test sheets being left next to PCs during trials."
He added, "Although businesses can afford to pay the fines placed on them if customer data is leaked, the cost to company reputation is not as easily recovered."
The information commissioner, which enforces the DPA, said that organisations need to take effective security precautions at all times, including when testing new systems.

Read more on IT risk management