Desktop IT will need upgrading for Windows Vista, warns Gartner
About half of the business PCs in use will be able to run the full features of Microsoft's forthcoming Windows Vista operating system, analyst firm Gartner has warned.
About half of the business PCs in use will be able to run the full features of Microsoft's forthcoming Windows Vista operating system, analyst firm Gartner has warned.

Download this free guide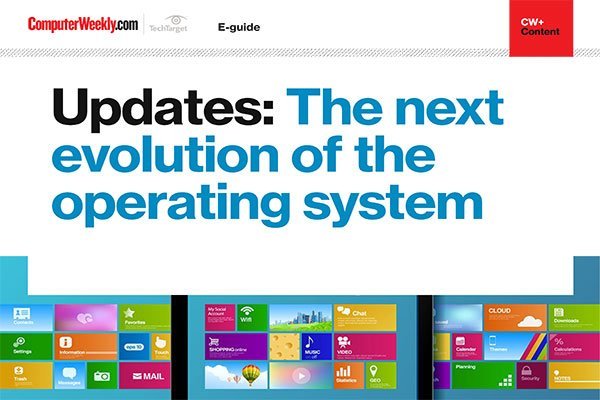 Unpacking the future of operating systems
In this e-guide, we take a look at how updates are the next evolution for operating systems. From security and iris recognition to 3D modelling and easier recognition with OneDrive, updates are key to keeping your device fresh and, most importantly, safe.
Most companies will need to upgrade their desktop IT significantly to run Vista. This is likely to raise the cost of individual desktops, and multiply hardware costs across large PC installations, said Gartner, raising the question of whether companies need to upgrade.
"For most organisations with more than 1,000 users, our general answer is no. Based on what we have seen so far, we believe that, for most large organisations, it will not be possible to fully justify the cost of a full 'forklift' migration of all PCs," said Gartner.
Microsoft has recommended a desktop hardware specification for Vista that includes a fast dual-core processor, 1Gbyte of system memory and a high-end fast graphics card.
The high specification is due to the Aero user interface, which is on by default in Vista. Reliability and visual enhancements in Aero require advanced graphics hardware and processing technologies. Its features include translucent window frames and task bar, real-time thumbnail previews and task switching, transitional effects and animations.
All Windows Vista users will be able to run the basic "user experience", which includes a redesigned start menu, taskbar, new dialogue boxes, improved control panel and new workflows for common tasks, said Gartner. But for the full benefit, Microsoft recommends users deploy PCs that meet the X32 and X64 "designed for Windows" requirements, which specify 1Gbyte memory and a Windows Aero-capable graphics card.
PC supplier Dell said businesses were typically buying its Optiplex GX520 and Optiplex GX620 desktops, which have dual-core Intel Pentium D processors, 512Mbytes of Ram and 80Gbyte hard drives.
For running Vista and its Aero graphics, Dell recommended upping the system memory, and buying a premium graphics card such as those usually seen in computer games machines.
Vista is the first Windows operating system that has a user experience that can scale to the hardware capabilities of the computer it is installed on, according to Microsoft. PCs that are Windows Vista-capable and equipped with appropriate memory and graphics cards can take full advantage of the new user interface, while machines meeting the minimum Vista specification are able to run a less sophisticated user interface.
Gartner said, "The Aero experience will require a dual-channel [graphics] memory configurationÊ- something few corporate buyers specify on purchases today."
PCs running Vista will require:
Dual-core or Pentium-class processor
1Gbyte dual-channel system memory
Premium graphics card such as ATI or Nvidia.
Source: Microsoft
What is Aero?
Aero is a new desktop interface for Windows Vista that provides a stable and more secure user interface. It features translucent effects for Vista's menus and desktop, high-resolution graphics, animation support, and more detailed menus and other visual elements. It also has more intuitive toolbars and navigation, said Microsoft.