McDonald's to roll out UK mobile inspection system globally
McDonald's is to deploy globally a mobile inspection system for its restaurants, which was first rolled out in the UK.
McDonald's is to deploy globally a mobile inspection system for its restaurants, which was first rolled out in the UK.
The fast-food chain will deploy its mobile Global Restaurant Operation Improvement Process (Groip) application to at least 3,000 restaurant inspectors worldwide. McDonald's designed the business processes for an application that could be deployed globally and then tested it in the UK.

Download this free guide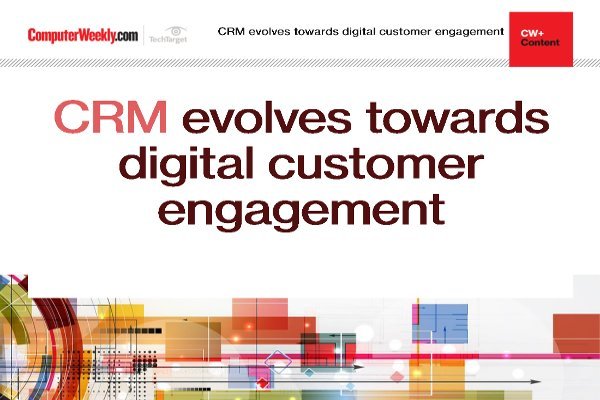 Enhancing digital customer engagement with CRM
Learn about customer relationship management has evolved towards engaging with customers through every channel, with digital at the forefront.
By submitting your personal information, you agree that TechTarget and its partners may contact you regarding relevant content, products and special offers.
You also agree that your personal information may be transferred and processed in the United States, and that you have read and agree to the Terms of Use and the Privacy Policy.
The company equipped its 200 restaurant inspectors in the UK with Pocket PCs in February this year. Staff were given two months to familiarise themselves with the devices before the company deployed its Groip application in April, said McDonald's UK IS business relationship manager, Keith Frimley.

Since April, the 200 restaurant inspectors have used their mobile devices to inspect the six to 20 restaurants that they are each responsible for.
McDonald's has 1,290 restaurants in the UK all of which are inspected four times a year. Two of the inspections are announced in advance and two are unannounced.
The devices are used to record the answers to more than 700 questions for an announced inspection and 300 questions for a surprise inspection. The inspectors spend two to three days in the restaurant for each of the longer inspections.
After seven months, Frimley said the technology was "saving a consultant over two hours of effort in terms of generating reports," following a short review.
McDonald's used an application, Afaria from supplier iAnywhere, to create a standard "image" for the Groip interface for every territory worldwide.
The image enables the restaurant inspectors to transmit data by either GPRS or Wi-fi – if they can get a signal – to McDonald's head-office systems.
Each country can choose the device that its restaurant inspectors will use to access the Groip application. In the UK, the inspectors have been equipped with Qtek 9090s from HTC that run on the O2 network.
Read more on Business applications