Communication is key to Volvo's business information upgrade
Luxury car, truck and heavy vehicle maker Volvo is to roll out BusinessObjects XI release 2 business information system to 2,200 end-users worldwide.
Luxury car, truck and heavy vehicle maker Volvo is to roll out BusinessObjects XI release 2 business information system to 2,200 end-users worldwide.

Download this free guide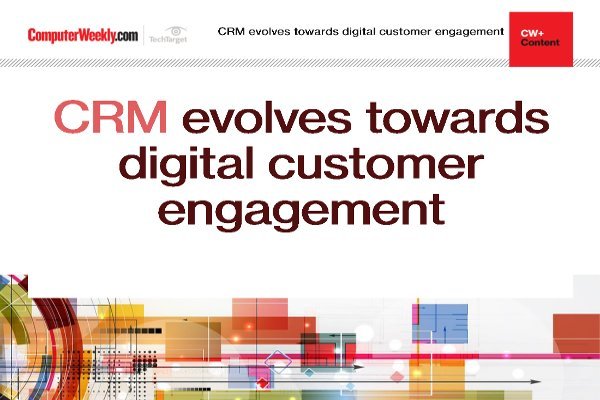 Enhancing digital customer engagement with CRM
Learn about customer relationship management has evolved towards engaging with customers through every channel, with digital at the forefront.
By submitting your personal information, you agree that TechTarget and its partners may contact you regarding relevant content, products and special offers.
You also agree that your personal information may be transferred and processed in the United States, and that you have read and agree to the Terms of Use and the Privacy Policy.
The company already uses BusinessObjects Enterprise 6 and is rolling out the upgrade after successfully beta-testing the new release.
Volvo's product manager for business information tools, Patrick Van Heirseele, said the new version had improved functionality in the web environment, removing the need to deploy full-client versions of software on every desktop and generating big savings in IT support.
The deployment will also make it possible for Volvo to provide information through BusinessObjects to end-users in its local dealerships worldwide, which was previously "always a problem", said Van Heirseele.
"All the dealers [will be] remotely connected to Volvo. It's almost impossible to deploy software locally into dealership businesses. It would generate huge cost to the company. With this kind of deployment on the web, it's quite easy."
The simplified new user interface includes Intelligent Question (IQ), which allows end-users to choose from drop-down menus of phrases and assemble questions that will generate reports useful to them.
Van Heirseele said Volvo executives would be able to use this to monitor product sales and profit margins more easily, while dealerships could monitor orders, sales and supplies of spare parts.
"It is quite easy to generate a report without knowledge of the universe," he said. "Gross profit analysis in different areas is important. We also [need] reports on the production environment and tracking the process on the assembly line."
He said Volvo would "probably" move from Unix to Windows servers to run BusinessObjects XI release 2 because they were cheaper and more scalable.
However, the main focus of project-managing the roll-out would be communication, said Van Heirseele.
"The new version is quite different [from its predecessor]. We have to set up very good communications to prepare our users. That will be the most important thing in this project, not the conversion as such."
Key features of the new release
BusinessObjects XI release 2 has a simplified user interface that removes the need for end-users to build queries from scratch.
A new feature, called Intelligent Question (IQ), uses a structured question format to make it easier for end-users to obtain correct answers. IQ uses drop-down menus of words and phrases that end-users assemble into questions.
Other enhancements include:
More visual representation of data in dashboards and scorecards
Simplified methods of investigating data in reports
BusinessObjects Metadata Manager allows impact analysis of data changes to the entire business information platform
Automated business information lifecycle management - automated development, testing and production
Integration performance management products from SRC Software (acquired by BusinessObjects in August)
Read more on Business applications