Virtualisation software purchase considerations
A focus on specific considerations for key virtualisation software products.
Many organisations choose to implement storage virtualisation as software running on host hardware -- usually an ordinary server. This is generally called host-based virtualisation. Although host-based virtualisation is relatively inexpensive and easy to deploy, individual servers are typically limited in their ability to handle data in terms of throughput and I/O transactions. More servers must be added to scale host-based virtualisation, and this approach can present practical restrictions in the amount of scaling that is possible. In addition, a proliferation of virtualisation servers can be difficult to maintain.

Deploying software on a server or dedicated appliance is often easier for smaller organisations, but the actual product choice demands careful consideration. Now that you've reviewed the essential issues involved in any virtualisation product, this guide focuses on specific considerations for key virtualisation software products. You'll also find a series of specifications to help make on-the-spot product comparisons between vendors, like DataCore Software Corp., EMC Corp., FalconStor Software Inc. and IBM.

Download this free guide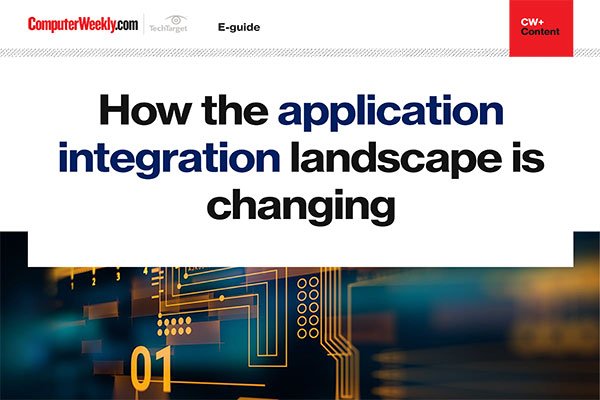 8 ways in which the application integration lanscape is evolving
We take a look at how technologies like Distributed Computing and the Common Object Model have been refined into web services, service-oriented architecture and composable applications and microservices.
By submitting your personal information, you agree that TechTarget and its partners may contact you regarding relevant content, products and special offers.
You also agree that your personal information may be transferred and processed in the United States, and that you have read and agree to the Terms of Use and the Privacy Policy.
Weigh the software maintenance overhead. Software is rarely installed as a single product. In most cases, virtualisation software will require installation on multiple servers, along with agents and "shims" placed onto application servers. Each iteration of the storage virtualisation software and agents must be maintained as updates become available or reinstalled as hardware is upgraded and replaced. This takes time and attention from an IT staff, which is already overburdened. Smaller organisations may be hard-pressed to meet the added software maintenance demands.
Consider the added costs of software licensing. Enterprise software is rarely a singular purchase. Each new server installation demands a costly license that must typically be renewed annually. Before purchasing virtualisation software, have a clear understanding of the upfront and recurring costs involved, and know how those costs will change as the number of servers, devices or storage capacity increases. See where economies of scale might actually save the company money.
Weigh the software's impact on hardware performance. As with other types of software, storage virtualisation software carries system requirements that each host server has to meet. Before purchasing any virtualisation software, ensure that the server(s) will meet or exceed the system requirements. If not, each virtualisation server may need to be upgraded or replaced -- further escalating the up-front virtualisation costs. In addition, virtualisation software and drivers demand memory, CPU, network and I/O resources from the host server. This inevitably impacts the virtualisation server's performance -- especially if the server is also running other applications on the network. Fabric-based virtualisation has become particularly appealing because virtualising at the switch alleviates performance issues typically found in host/appliance virtualisation.
Understand the modes of deployment. Not all storage virtualisation software is deployed the same way or has the same hardware requirements. Once system requirements are understood, consider how the system must be deployed. Most host-based products are deployed on a server working out-of-band (out of the direct data path) collecting and handling network data. But software can also be installed on switches. For example, Incipient Inc.'s Network Storage Platform (iNSP) runs on a blade on the Cisco Systems Inc. MDS director, while EMC's Invista runs on an out-of band dual-node cluster, which works with intelligent storage area network (SAN) switches. Select a product that will have minimal impact on your current infrastructure.
Evaluate monitoring and reporting features. Storage administrators must be able to discover storage resources and keep track of virtualised storage allocation. Virtualisation software should be able to present comprehensive reports on available storage and detail the existing configuration. In many cases, the software should use email or other warnings to alert administrators of impending storage shortages.
Evaluate the management platform and capabilities. Testing is an important opportunity to examine the management features available in the virtualisation software product. Look for interface simplifications and automations designed to ease the most common tasks. For example, SANsymphony from DataCore Software can assign performance and priority levels to each storage domain and configure storage to ease the impact of network congestion on key applications. As another example, IPstor from FalconStor centralises management under a single Java console, which unifies storage services. It's also important to note the storage management tools should be compatible with the virtualisation software, like using Symantec/Veritas Storage Foundation along with Hitachi Data Systems Inc. (HDS) HiCommand software.
Evaluate data movement characteristics. Virtualisation software should support storage tiers, and facilitate data movement between tiers. For example, noncritical data may be sent along to a virtualised secondary tier, while mission-critical data would be passed to a virtualised primary tier. The virtualisation product should also rely on storage policies to move data between virtual tiers. Also, check for other data allocation features, like provisioning, thin provisioning and capacity-on-demand (COD). As an example, IPstor's COD feature can compress infrequently used files and move them to an "overflow" storage volume -- effectively freeing previously allocated space for more current files. ***
The virtualisation software product specifications page in this chapter covers the following products:
DataCore Software Corp.; SANmelody software

DataCore Software Corp.; SANsymphony software

EMC Corp.; Invista software

FalconStor Software Inc.; IPStor software

IBM; TotalStorage SAN Volume Controller (SVC)

Incipient Inc.; Network Storage Platform (iNSP)

Symantec Corp.; Veritas Storage Foundation

VMware Inc.; VMware Infrastructure 3 software suite
Read more on Integration software and middleware