Get the RFID low-down
Intermec Technologies has published a white paper forecasting how RFID will change the supply chain and setting out how...
Intermec Technologies has published a white paper forecasting how radio frequency identification (RFID) will change the supply chain and setting out how organisations should fully exploit its potential.

Download this free guide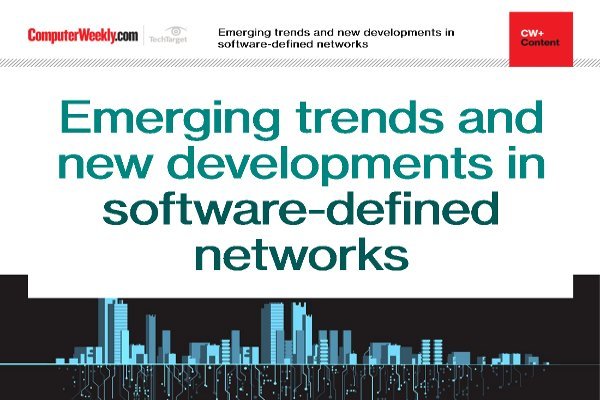 The latest developments and trends in SDN
Join us as we sit down with a number of senior IT managers from multi-national enterprises to discuss the latest trends in the world of software-defined networks.
By submitting your personal information, you agree that TechTarget and its partners may contact you regarding relevant content, products and special offers.
You also agree that your personal information may be transferred and processed in the United States, and that you have read and agree to the Terms of Use and the Privacy Policy.
Authored by Andrew White and Hugh Wilson of Cranfield School of Management and Intermec's Stuart Scott, EMEA director of marketing and business development, the paper interprets in depth Intermec's recent survey of more than 600 supply chain managers in the UK, Germany, France, Sweden, Spain and Italy.
The survey looked at issues ranging from supply chain managers' perceptions of the value of RFID and their adoption of the technology and what challenges they foresaw in roll-out.
The survey found that 81% of European supply chain managers thought RFID would improve the profitability of manufacturing companies within 10 years. Despite this, 66% had no plans for an RFID trial and 91% did not know the cost of an RFID tag.
The Intermec white paper also considers the bigger picture, looking at the structural impact of RFID, how supply chains operate, and RFID's potential to drive profitability. It also links the research's findings to existing supply chain management strategies such as "lean" and "agile", and examines how RFID can contribute to a supply chain which is highly responsive to end-customers.
The paper also examines the current status of RFID adoption, opinions about future plans, and the reasoning that underpins these opinions.
It concludes with a look at the current state of organisational readiness for the adoption of RFID technologies, including the technical and business problems associated with its implementation. Finally, it outlines the main factors organisations should consider when adopting the technology.
Read more on Wireless networking