Cisco starts China offensive with R&D
Cisco plans to invest $32m (£18m) in a research and development centre in Shanghai, China, that will open next year.
Cisco plans to invest $32m (£18m) in a research and development centre in Shanghai, China, that will open next year.
In announcing the move, John Chambers, chief executive officer and president of Cisco Systems, said, "China will become the IT centre of the world and we can have a healthy discussion about whether that's in 2020 or 2040."

Download this free guide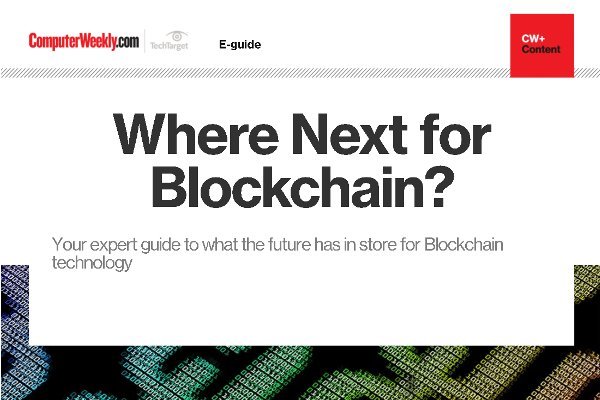 The future of blockchain
Read about how blockchain's inherent security makes it tamper-proof, and perfect for keeping and sharing records for transactions in many scenarios.
By submitting your personal information, you agree that TechTarget and its partners may contact you regarding relevant content, products and special offers.
You also agree that your personal information may be transferred and processed in the United States, and that you have read and agree to the Terms of Use and the Privacy Policy.
The centre will employ a staff of 100 and focus on the development of voice over IP products and technology.
Looking ahead, Cisco plans to expand the Shanghai R&D centre over time to include work on other areas of technology related to networking, Chambers said, outlining a long-term vision of a network of Cisco R&D centres spread across China.
Explaining why Cisco chose Shanghai for the site of an R&D centre, Chambers was quick to note China's excellent infrastructure, a good university system that provides a pool of talent from which to recruit researchers and business-friendly policies implemented by the country's government.
But Cisco's decision is about more than developing future VoIP products, it's about positioning Cisco for future growth in China.
"What we're trying to do is outline an entire strategy of becoming a Chinese company," Chambers said.
Cisco has moved the manufacturing of many of its products, which is done under contract with other companies, to China at the request of Chinese government officials, he said.
"Our contract manufacturers, at my request, and candidly at the request of the leaders in your country, began to move our contract manufacturers here to China," Chambers said.
Today, Cisco manufactures $5bn worth of products in China each year, employing about 10,000 people through the companies that manufacture products under contract for Cisco, Chambers said.
Sumner Lemon writes for IDG News Service
Read more on IT innovation, research and development