IPO persuades Google to settle with Yahoo
Google has cleared the decks for taking the company public by settling two legal disputes with Yahoo.
Google has cleared the decks for taking the company public by settling two legal disputes with Yahoo.
Overture Services was suing Google for infringing its patents, but Google has now agreed to license technology from the company, which Yahoo bought last year.

Download this free guide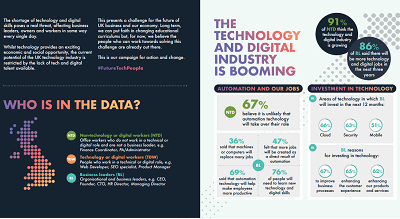 Infographic: How to future-proof UK technology
There is no doubt that the technology industry is booming right now, bringing with it exciting social and economic opportunities. However, there is a real fear that the UK industry may be stunted due to the lack of talent available. This e-guide helps to break down the future fears and expectations of dozens of business leaders and tech workers.
The companies have also resolved their dispute over the number of shares Google owed Yahoo as part of a services agreement.
Analysts said the settlement was good news for Google, which wants to resolve any lingering legal issues before its proposed initial public offering (IPO). Nate Elliott of Jupiter Research said the deals would also strengthen Yahoo's hand in pursuing patent infringement claims against other companies.
Both companies said they were pleased with the settlements.
With the IPO brewing, Elliott said Google was right to clear up any uncertainties. "It would seem to be purely positive for Google once it gets over the idea of giving away a lot of shares," he said.
Google settled the licensing and share disputes by issuing Yahoo with 2.7 million of its shares.
Gartner analyst Allen Weiner agreed with Elliott. "Any serious investor looks to see what kind of legal issues are outstanding. Those are major issues."
The licensing deal comes as the major search providers move away from using third-party technology in their services. Because search capabilities are a critical part of a larger set of offerings, such as music services, they want to develop their own technologies.
"The only way you're going to create the ultimate integrated tool is to build it yourself," Weiner said.
When it sued Google in 2002, Overture said the company was infringing on a patent for its pay-for-performance service, which let companies bid for placement in search results based on relevant keywords. Advertisers paid Overture to drive traffic to their sites via search engines.

Stephen Lawson writes for IDG News Service
Read more on IT legislation and regulation