CA reports revenue growth but cuts sales forecast
Computer Associates International has lowered its guidance for the rest of its financial year, indicating it sees continuing...
Computer Associates International has lowered its guidance for the rest of its financial year, indicating it sees continuing problems ahead.
The software maker reported revenue of $860m (£468m), up 9% from last year's quarter.
CA initially expected revenue of $865m to $885m for the quarter, but reduced that forecast earlier this month.
The company blamed weak performance by its services business and effects of its subscription accounting for the shortfall. A higher-than-anticipated number of subscription contract renewals, which shifts revenue to later quarters, reduced the subscription revenue recorded in the current one, according to executives. The quarter, the first of CA's 2005 financial year, ended on 30 June.

Download this free guide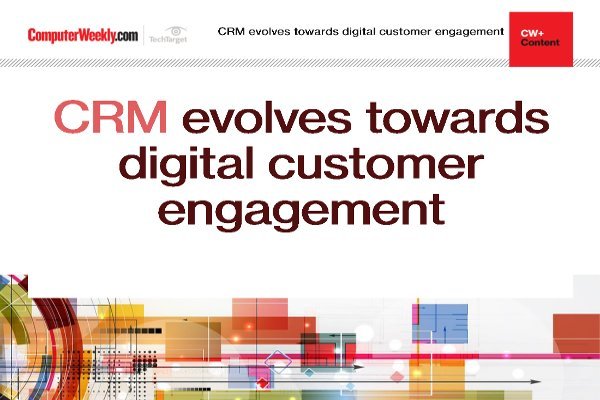 Enhancing digital customer engagement with CRM
Learn about customer relationship management has evolved towards engaging with customers through every channel, with digital at the forefront.
By submitting your personal information, you agree that TechTarget and its partners may contact you regarding relevant content, products and special offers.
You also agree that your personal information may be transferred and processed in the United States, and that you have read and agree to the Terms of Use and the Privacy Policy.
CA's net income for the quarter was $53m up from $8m in the same quarter a year ago.
CA trimmed its revenue expectations for the ongoing quarter, which ends on 30 September, to $830m to $850m.
CA cut its full-year revenue forecast to between $3.4bn and $3.5bn. It had earlier predicted full-year revenue of $3.5bn to $3.7bn.
CA's services business turned in a 7% drop in revenue, to $55m, rather than the double-digit percentage growth CA had expected, said its chief operating officer Jeff Clarke. The company will make changes there, including altering its sales incentive plans, he said.
While services revenue was weaker than expected, the remaining gap in CA's lowered revenue expectations came from accounting issues, not sales shortfalls, Clarke said. The company has adjusted its forecasts to account for the increase in subscription renewals and the resulting extended billing timeframe.
"We didn't see the challenges closing business that many other people in the industry saw," Clarke said. "Budgets are tight. It's very competitive out there, but I believe we're holding our own."
Interim chief executive officer Ken Cron said he was pleased with CA's "solid" results and revenue growth.
Executives had no news about CA's progress in reaching a settlement with the government over an extensive accounting fraud carried out several years ago, which led to charges against a number of former company executives. Chairman Lewis Ranieri continues to lead negotiations on that front, Cron said.
CA spent $11m during the quarter, and has spent $47m to date, on the accounting investigation.
Stacy Cowley writes for IDG News Service
Read more on Business applications