VoIP legislation runs into opposition
Legislation that would except voice over Internet Protocol (VOIP) service from most state and federal regulation has run into...
US legislation that would excempt voice over Internet Protocol (VoIP) service from most state and federal regulation ran into objections from several groups, including the Department of Justice (DOJ), which said the bill could allow terrorists and criminals to circumvent wiretaps.

Download this free guide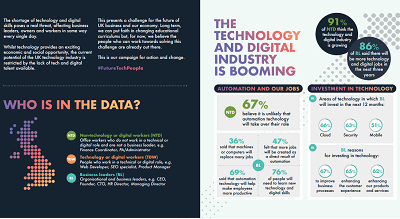 Infographic: How to future-proof UK technology
There is no doubt that the technology industry is booming right now, bringing with it exciting social and economic opportunities. However, there is a real fear that the UK industry may be stunted due to the lack of talent available. This e-guide helps to break down the future fears and expectations of dozens of business leaders and tech workers.
The VoIP Regulatory Freedom Act of 2004 would exempt VoIP service from a wire-tapping regulation called the Communications Assistance for Law Enforcement Act, or Calea, commonly used to listen in on traditional telephone calls, said Laura Parsky, deputy assistant attorney general for the DOJ's criminal division.
"This type of telephone service [must] not become a haven for criminals, terrorists and spies," said Parsky.
"If any particular technology is singled out for special exemption from these requirements, that technology will quickly attract criminals and create a hole in law enforcement's ability to protect the public and national security."
A bill defining VoIP as an unregulated information service instead of a heavily regulated telecommunications service is needed before dozens of state regulators begin to tax and regulate the promising technology, said supporters of the bill.
The DOJ supports most of the bill, Parsky said, but it doesn't want to lose law-enforcement powers it has now as more traditional telephone traffic is likely to move to VoIP in coming years.
Grant Gross writes for IDG News Service