Microsoft says $40 XP will close 'digital divide'
Microsoft has stressed that a $40 version of Windows XP sold in Thailand is not a sign of pricing pressure from Linux.
Microsoft has stressed that a $40 version of Windows XP sold in Thailand is not a sign of pricing pressure from Linux.
Peter Moore, Microsoft's regional public sector general manager, said the special deal aims to help the Thai population to participate in e-government and help close the proverbial "digital divide".

Download this free guide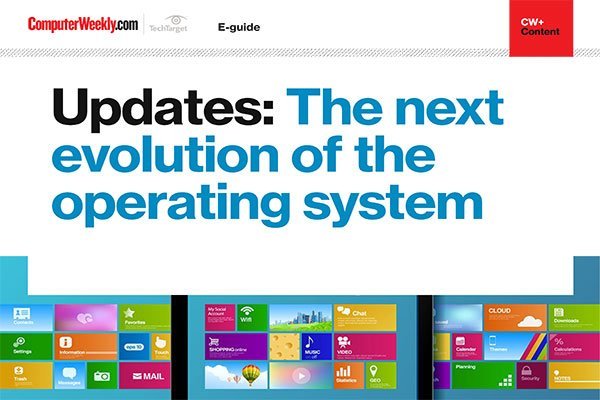 Software Updates: Our latest e-guide is available for your device. Download now?
See how operating systems are evolving with the help of continuous updates and learn about how the Spectre and Meltdown microprocessor flaws have led to improved, more secure processors being released and how Microsoft is evolving its Windows desktop operating system.
By submitting your personal information, you agree that TechTarget and its partners may contact you regarding relevant content, products and special offers.
You also agree that your personal information may be transferred and processed in the United States, and that you have read and agree to the Terms of Use and the Privacy Policy.
He did admit, however, that the Thai government was considering open-source systems.
"We believe ... that that wouldn't have been good for the Thai people," he said.
Moore was giving a presentation in Auckland aimed at righting the widespread "misperception about Microsoft's view of open-source software". He presented figures purporting to show that the commercial software business such as that operated by Microsoft generated $8 of revenue in the software "ecosystem" for each $1 of revenue that Microsoft collected.
Moore said the $40 Thai XP buyers pay still represents a considerable cost in terms of the average income for a typical Thai user, so it could hardly be seen as an attempt to undercut the open-source alternative.
Public sector bodies in particular are conscious of their responsibility to give good value to the taxpayer, said Moore, but like many organisations they may be too focused on up front cost rather than long-term total cost of ownership.
Moore produced the results of a study Microsoft-commissioned from IDC which he said shows that for a mix of typical jobs from web access through file serving to secure applications, an integrated Microsoft solution is cheaper than open-source alternatives over a five-year period.
When the question of allegedly frequent security alerts on Windows came up, Moore had figures to indicate the error notification rate for Red Hat, Mandrake and Debian distributions of Linux than for recent Microsoft releases.
Stephen Bell writes for Computerworld New Zealand Online