IBM technology chief predicts open-source future
Open-source software needs to be used more widely if the next wave of technology is to take off, said IBM vice president of...
Open-source software needs to be used more widely if the next wave of technology is to take off, said IBM vice president of technology and strategy Irving Wladawsky-Berger.

Download this free guide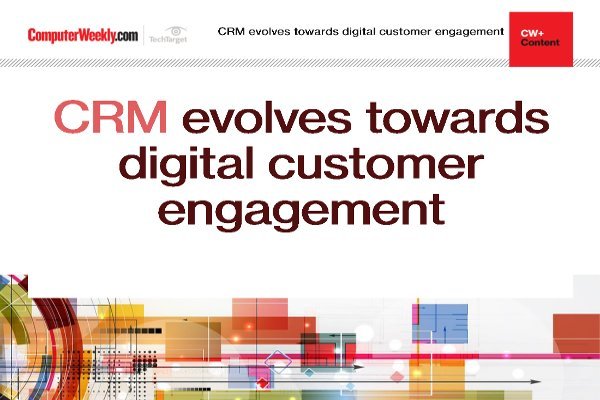 Enhancing digital customer engagement with CRM
Learn about customer relationship management has evolved towards engaging with customers through every channel, with digital at the forefront.
By submitting your personal information, you agree that TechTarget and its partners may contact you regarding relevant content, products and special offers.
You also agree that your personal information may be transferred and processed in the United States, and that you have read and agree to the Terms of Use and the Privacy Policy.
IBM is in negotiations with Sun Microsystems over the possibility of creating an open-source version of Sun's Java technology.
"In the middle of negotiations, it's not the best time to make any public statement, but we feel very strongly that it's becoming more and more critical to make sure your infrastructure is as integrated as possible," said Wladawsky-Berger. "To do that, you need the software to be open source."
If a small company approached Wladawsky-Berger with a device it wanted to make internet-enabled, he would send them off and tell them to download Linux software. "You don't need to come to a company like IBM, you just do it yourself," he said.
"That brings tremendous innovation, because there's then a whole ecosystem of people developing new products who are able to get access to the key software and to integrate their products."
There is "this tremendous explosion of inexpensive technologies", Wladawsky-Berger said. "We expect thousands of things to emerge in new markets ... and you don't want the big vendors to stand in the way."
Not that Wladawsky-Berger was talking himself out of business opportunities. IBM can help companies wanting to use open-source, internet-enabled products and collect the information from them, he said. Telematics chips in cars, for instance, need complex analysis systems.
The right "ecosystem" is important to make sure there are no hold-ups as huge numbers of small companies try to innovate and deal with larger companies such as IBM, he said, adding that "industry standards and open source are the way of avoiding those bottlenecks".
Wladawsky-BergerIndustry added that expertise is also important. "You need the technology and infrastructure, and you also need industry expertise. We've been adding more and more industry experts over the past several years, buying services companies and working with partners in different industries."
Gillian Law writes for IDG News Service
Read more on Business applications