SCO squashes Microsoft funding speculation
The SCO Group has said Microsoft was not involved in raising venture capital funding for the company, dismissing claims that a...
The SCO Group has said Microsoft was not involved in raising venture capital funding for the company, dismissing claims that a leaked e-mail demonstrated that Microsoft had helped raise millions of dollars for SCO.

Download this free guide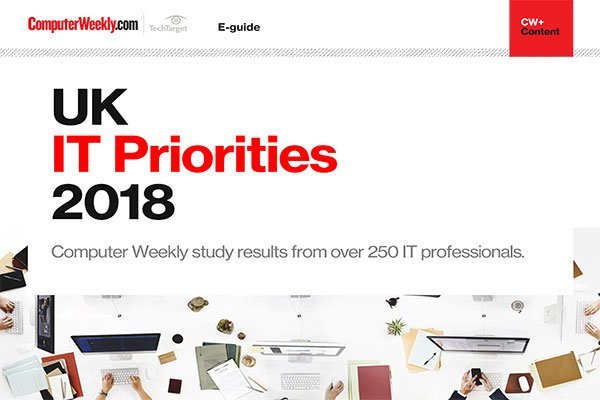 UK IT Priorities 2018 survey results
Download this e-guide to discover the results of our 2018 UK IT Priorities survey, where IT leaders shared with us what they are going to be investing in over the coming 12 months.
By submitting your personal information, you agree that TechTarget and its partners may contact you regarding relevant content, products and special offers.
You also agree that your personal information may be transferred and processed in the United States, and that you have read and agree to the Terms of Use and the Privacy Policy.
An e-mail from an outside consultant to SCO apparently involved in brokering deals for the company was posted to the Open Source Initiative website on Wednesday. The consultant in the e-mail suggested that Microsoft "brought in $86m" for SCO and that between $16m and $20m is under way.
The e-mail linked Microsoft to the $50m invested in SCO by a group led by BayStar Capital last year.
BayStar was "a Microsoft referral", the e-mail claimed.
Microsoft and Sun Microsystems signed Unix licensing deals with SCO in 2003, earning the company $13.5m, but the leaked memo appeared to suggest that SCO had made far more money from Microsoft than previously thought.
SCO yesterday confirmed the authenticity of the e-mail, dated 12 October, but dismissed its contents.
"We believe the e-mail was simply a misunderstanding of the facts by an outside consultant who was working on a specific, unrelated project to the BayStar transaction. He was told at the time of his misunderstanding," a SCO spokesman said.
The e-mail was sent by Michael Anderer of S2 Strategic Consulting to Chris Sontag, a SCO senior vice president and general manager of the company's SCOsource division, and to Robert Bench, SCO's chief financial officer. The SCOsource division oversees licensing of the Unix supplier's intellectual property.
SCO has drawn the ire of the open-source community by claiming its copyright-protected code was copied into Linux illegally. SCO has sued IBM, alleging copyright infringement and breach of contract, and earlier this week sued Linux users DaimlerChrysler and AutoZone over their use of the open-source operating system.
Open-source advocate Eric Raymond said the leaked e-mail represented a "smoking gun". In comments on the Open Source Initiative's website, commenting that the e-mail confirmed that Microsoft, which has identified Linux and open source as one of its main competitive threats, is doing much more than buying a licence on Unix technology from SCO.
"Contrary to the speculation of Eric Raymond, Microsoft did not orchestrate or participate in the BayStar transaction," the SCO spokesman.
Joris Evers and Robert McMillan writes for IDG News Service
Read more on Operating systems software