Intel boosts the digital home
Intel has promised that future digital consumer products will be simple to install and offer more connections to the rest of the...
Intel has promised that future digital consumer products will be simple to install and offer more connections to the rest of the home.
In a keynote address at the Spring Intel Developer Forum, Intel vice-president and general manager Louis Burns announced a partnership with Dolby Laboratories to create an audio licensing program and a logo for PCs that use Intel High Definition Audio.

Download this free guide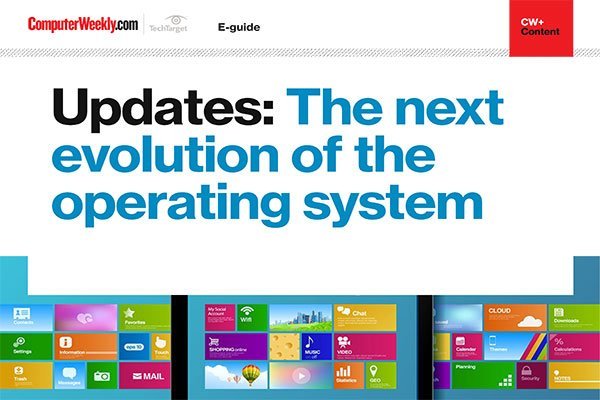 Software Updates: Our latest e-guide is available for your device. Download now?
See how operating systems are evolving with the help of continuous updates and learn about how the Spectre and Meltdown microprocessor flaws have led to improved, more secure processors being released and how Microsoft is evolving its Windows desktop operating system.
Intel High Definition Audio uses the Dolby 7.1 standard to provide better sound quality for PCs.
The Integrated Audio Codec Licensing program will help suppliers develop audio products to work with PCs equipped with Intel High Definition Audio, Burns said.
Dolby will put its logo on PCs that use its sound technology, to help consumers decide what level of audio technology they want and can afford.
Intel and Movielink have also signed an agreement to develop technologies such as wireless digital media adapters which will protect commercial content while allowing consumers to share it around their homes.
While entertainment dominates most discussions of the digital home, consumers want other applications too, Burns noted.
Intel also showed off some of its own forthcoming technologies for digital home products, including the Grantsdale chipset, which is expected to appear in the second quarter. It has built-in support for DDR2 (double data rate) memory, the PCI Express interconnect standard and a wireless access point.
PCI Express should dramatically improve the performance of both discrete graphics cards from Nvidia and ATI Technologies, as well as Intel's own integrated graphics products.
The standard allows data to flow more quickly between the CPU and other PC components, such as its I/O ports or graphics chips.
The company also unveiled two reference designs for "entertainment PCs", which allows users to view content from their television screens.
One entertainment PC will let viewers operate their system via remote control, and share content among several devices in the home. The reference design for that system, known as Kessler, will be available later this year with a Prescott Pentium 4 processor and the Grantsdale chipset.
A design called Sandow, available next year, will be able to power-on immediately and include a personal video recorder that supports high-definition television.
Tom Krazit writes for IDG News Service