Toshiba claims smallest hard drive yet
Toshiba has unveiled a prototype hard-disc drive that is smaller than any on the market, and it could start appearing in devices...
Toshiba has unveiled a prototype hard-disc drive that is smaller than any on the market, and it could start appearing in devices such as mobile phones and digital music players before the end of this year.

Download this free guide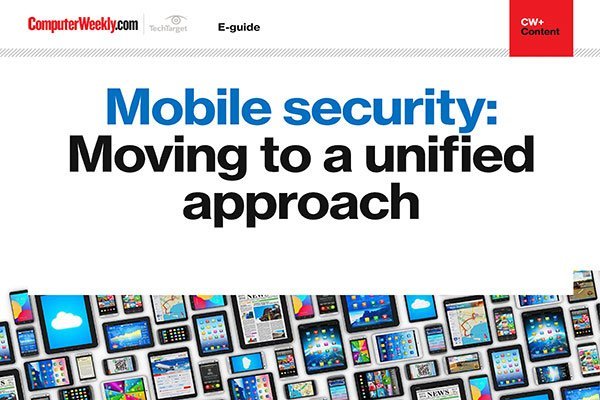 How to improve your mobile security protocol
Learn how to keep those pesky hackers and scammers away from your mobile devices with these 6 articles on how to improve your mobile security.
The drive weighs less than 10 grams, and measures 3.3mm by 24mm by 32mm.
A prototype on display at the Consumer Electronics Show in Las Vegas this week has a data storage capacity of 2Gbytes. Toshiba intends to produce a sample drive with a 4Gbyte capacity around the middle of this year.
The device itself is a miniaturised version of the kind of drive found inside a PC and features a recording platter measuring only 0.85 inches in diameter. Most desktop PCs use drives with a 3.5-inch diameter platter, while notebook computers usually use 2.5-inch drives.
Even smaller drives are used in digital music players - Apple Computer's iPod and iPod mini use 1.8-inch and 1.0-inch drives respectively.
Maciek Brzeski, the vice president of marketing at Toshiba's US storage division, said getting 2Gbytes of data onto a recording platter this small did not require any special data storage technology. The recording density of the drive is 80Gbits per square inch, which is the same as that used in Toshiba's 40Gbyte 2.5-inch hard-disc drives for notebook computer use.
Toshiba envisages higher capacity versions of both the 2.5-inch and 0.85-inch drives, aiming for a 10Gbyte version of the 0.85-inch drive by the end of 2005.
Despite its similarity in size to an SD memory card Toshiba says the device has been developed to be embedded into electronics devices rather than be packaged as removable media.
Serious talks with manufacturers of some of these devices have already begun, Brzeski said. Toshiba expects to begin sample production in the middle of this year and begin commercial production in late 2004.
Before sample production begins the company has to decide on what interface will be fitted on the drive. "Because of its size it cannot support a full-blown ATAPI, Firewire or Serial ATA interface, but we are evaluating two or three industry standard interfaces," said Brzeski. Other tasks that remain include tuning the firmware to provide the best balance between low power consumption and performance.
Martyn Williams writes for IDG News Service
Read more on Mobile hardware