SCO hit again by DoS attack
The SCO Group's website has been knocked out of service by a denial-of-service (DoS) attack.
The SCO Group's website has been knocked out of service by a denial-of-service (DoS) attack.
The attack began at 11:20am GMT yesterday, shutting down the company's main www.sco.com website, according to company spokesman Blake Stowell. SCO is working on restoring service to the company's website.

Download this free guide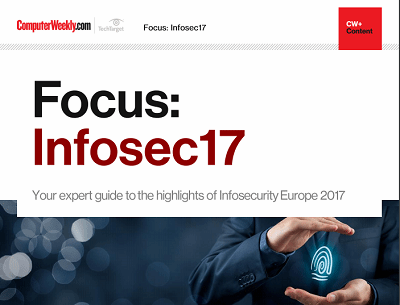 From forensic cyber to encryption: InfoSec17
Security technologist Bruce Schneier's insights and warnings around the regulation of IoT security and forensic cyber psychologist Mary Aiken's comments around the tensions between encryption and state security were the top highlights of the keynote presentations at Infosecurity Europe 2017 in London.
By submitting your personal information, you agree that TechTarget and its partners may contact you regarding relevant content, products and special offers.
You also agree that your personal information may be transferred and processed in the United States, and that you have read and agree to the Terms of Use and the Privacy Policy.
The attack was caused by a distributed "syn attack" involving thousands of servers, which overloaded SCO's website.
In addition to the www.sco.com and www.caldera.com websites, the company's e-mail, intranet and customer support operations were also affected.
SCO has raised the ire of the open-source community by claiming that the Linux operating system contains software that violates SCO's intellectual property.
The company has warned Linux users not to run the operating system without first purchasing a licence from SCO, and is on the verge of suing a major Linux user.
The company's website was hit by a DoS attack in May, two months after it launched a lawsuit against IBM for allegedly misappropriating SCO's Unix source code and contributing it to Linux. A second DoS attack occurred in August, when SCO's site was disabled for a number of days.
The August attack was perpetrated by a "senior" member of the open-source community, according to open-source advocate Eric Raymond.
"The open-source community has condemned crack attacks on SCO in the past, and I don't believe any of our people are involved in this alleged attack," he said. "No point to it; SCO's case is sinking fast."
SCO does not know the identity of the attacker or why the attack was launched.
Robert McMillan writes for IDG News Service
Read more on IT risk management