'Peaceful co-existence' for Microsoft and Borland
Microsoft and Borland Software may have competing development tools for building Windows applications, but this does not mean the...
Microsoft and Borland Software may have competing development tools for building Windows applications, but this does not mean the companies are not partners.

Download this free guide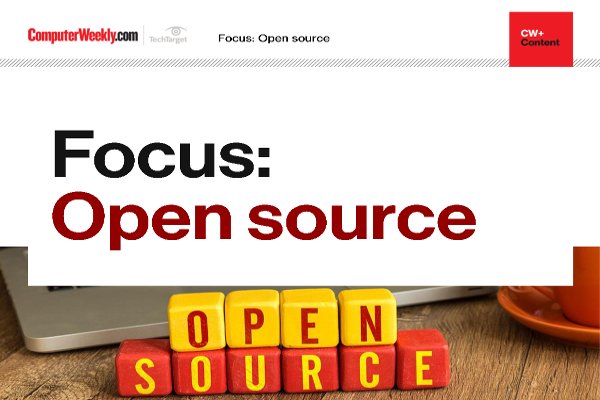 Sharing is caring: a guide to open source software
Nowadays, the largest commercial software providers are big supporters of open source technologies. Discover how open collaboration can be hugely advantageous for both enterprises and developers.
By submitting your personal information, you agree that TechTarget and its partners may contact you regarding relevant content, products and special offers.
You also agree that your personal information may be transferred and processed in the United States, and that you have read and agree to the Terms of Use and the Privacy Policy.
Microsoft's David Treadwell, general manager of the Microsoft .net developer platform team, and Borland's David Intersimone, vice president of developer relations, took turns hailing co-operation between the two companies during the BorCon show in San Jose yesterday.
"Never (before) have I seen, in the last year or so, the amount of co-operation between Microsoft and Borland," Intersimone said. Treadwell then took the stage to conduct what he called the first public demonstration of Microsoft's Longhorn Windows technology before a non-Microsoft audience. The technology was shown at the Microsoft Professional Developers Conference 2003 event in Los Angeles last week.
Treadwell touted features such as "managed code", in which a managed execution environment reduces complexity, and Microsoft's "smart client" initiative. Smart client is an attempt to produce clients that combine the rich user experience of "fat" desktop clients with the small scale of web-based thin clients.
"Without question, (Longhorn is) going to be the biggest release of Windows since Windows 95, perhaps the biggest release ever," said Treadwell.
Borland's Delphi 8 programming language is being supported in Microsoft's .net Framework, said Treadwell. Borland was the first licensee of the framework.
He also showed the planned "Whidby" version of Microsoft's ASP .net web development platform. Microsoft also has a Whidby version planned for its Visual Studio development tool, which would compete with Borland's own .net tools. But Treadwell focused on the ASP .Net variant. One goal of Whidby is halving the volume of code that has to be written for ASP .net applications, said Treadwell.
An audience member said he believed Microsoft and Borland could coexist despite competing interests. "Borland is the best developer of tools for the Microsoft platform," said the attendee, Matej Jaksa, a Delphi trainer and consultant.
Today BorCon will feature word from the Java side of the equation, with Sun Microsystems' Jonathan Schwartz, executive vice president of the company's software group, scheduled to speak.
Paul Krill writes for InfoWorld
Read more on Software development tools