Stop responding to spam, says internet industry
"Stop responding to spam" is the message behind a new consumer awareness campaign launched by Australia's Internet Industry...
"Stop responding to spam" is the message behind a new consumer awareness campaign launched by Australia's Internet Industry Association (IIA).
The campaign is being supported by leading internet players including Microsoft, Yahoo, America Online (AOL) and a number of international consumer and privacy organisations.

Download this free guide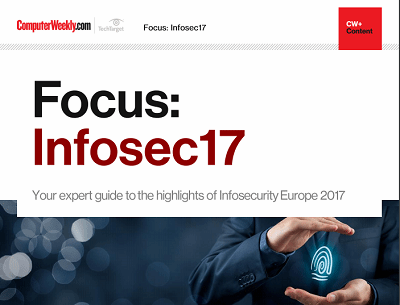 From forensic cyber to encryption: InfoSec17
Security technologist Bruce Schneier's insights and warnings around the regulation of IoT security and forensic cyber psychologist Mary Aiken's comments around the tensions between encryption and state security were the top highlights of the keynote presentations at Infosecurity Europe 2017 in London.
By submitting your personal information, you agree that TechTarget and its partners may contact you regarding relevant content, products and special offers.
You also agree that your personal information may be transferred and processed in the United States, and that you have read and agree to the Terms of Use and the Privacy Policy.
Their goal is to raise awareness among consumers that by buying goods from spammers they are helping to feed the problem.
"Only a fairly small number of people need to respond to spam to make it worth the spammers' time," said Kaye Stearman, a spokeswoman for Consumers International in the UK, which is supporting the campaign.
"You only need a tiny, tiny response because the costs of spending spam is minimal," Stearman said.
The awareness campaign is one of the first to focus on consumers as contributors to the problem of unsolicited commercial e-mail, which has been steadily on the rise, sparking widespread frustration among e-mail users and internet service providers (ISPs) alike.
The problem has become so serious that Californian governor Gray Davis has signed a law earlier this week, which bans anyone from sending unsolicited commercial e-mail to Californians' e-mail addresses.
The antispam effort in California follows a number of other regulations and technologies adopted worldwide in the hope of reducing the amount of spam landing in inboxes.
Major e-mail providers, such as Yahoo, AOL and Microsoft have expressed serious concern over spam. All three have introduced tougher spam filters in recent months, as well as to protect their own overwhelmed servers.
With the latest consumer campaign, the e-mail providers and consumer groups hope that users themselves will become more savvy about the role they play in stopping spam.
The IIA is promoting a "don't buy and don't reply" approach, noting that the US Federal Trade Commission (FTC) has estimated that more than 70% of spam is fraudulent, misleading or deceptive.
The group is launching a website at www.spamcampaign.net next week.
Scarlett Pruitt writes for IDG News Service

Read more on IT risk management