Dell unveils products for the digital home
Dell has announced several products which include a music player and a music download service, designed to help the company ease...
Dell has announced several products, which include a music player and a music download service, designed to help the company ease its way into the digital home.

Download this free guide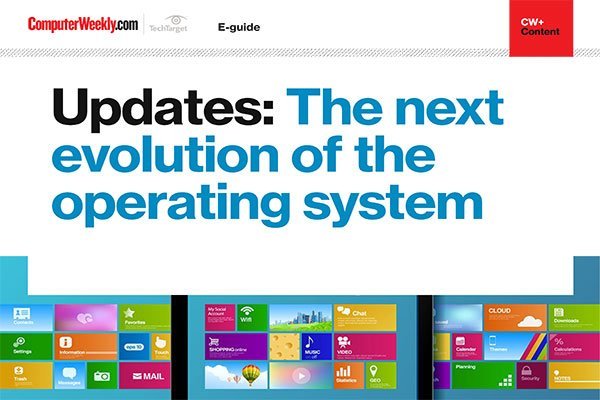 Software Updates: Our latest e-guide is available for your device. Download now?
See how operating systems are evolving with the help of continuous updates and learn about how the Spectre and Meltdown microprocessor flaws have led to improved, more secure processors being released and how Microsoft is evolving its Windows desktop operating system.
Dell chairman and chief executive officer Michael Dell declined to provide specific configurations for any of the products, which will be rolled out to US customers in time for the christmas shopping season.
According to sources, the Dell Digital Jukebox music player will come with 15Gbytes of storage, and the Axim X3 PDA will come in several different configurations.
The Axim will be slimmer than its predecessor, and will come with integrated 802.11b wireless connectivity as an option.
Dell declined to confirm which music labels will be participating in the Music Store, but said that consumers would find a wide variety of songs available for download at competitive prices.
Customers in other parts of the world will see the latest products in the coming year, Dell said.
Although most of the products announced were peripherals, the company's vision of the digital home places the PC at the centre of home networks, and it will ship media software with all new Dimension desktops.
The Dell Media Experience software will allow consumers to manage digital pictures, music and videos.
The company will also ship a Dell XPS Dimension desktop, its top-of-the-range desktop system, in the coming weeks, as well as a projector priced for the consumer market.
Dell's announcement is part of a growing trend in the PC industry toward the consumer electronics business.
Gateway and Apple Computer have rolled out consumer electronics products such as digital televisions and music players over the past year.
Tom Krazit writes for IDG News Service