SCO readies new Linux licensing programme
The SCO Group is preparing a new Linux licensing programme that it claims will allow users of the open-source operating system to...
The SCO Group is preparing a new Linux licensing programme that it claims will allow users of the open-source operating system to run Linux without fear of litigation.

Download this free guide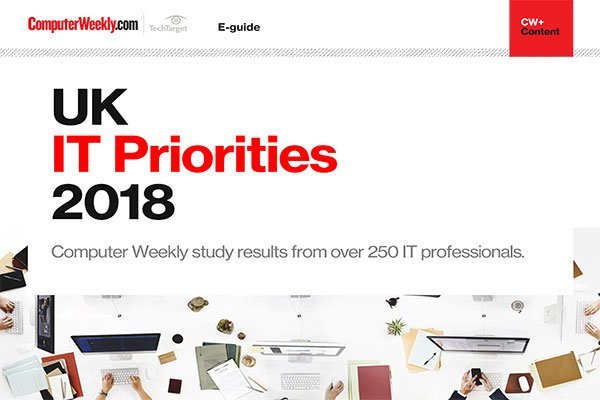 2018 UK IT Priorities survey results
IT organisations in the UK and across Europe are starting to accelerate the move to the cloud. Read more about the key areas in which senior IT managers are planning to invest in over the next 12 months.
The programme will be announced "within the next month or so", according to SCO spokesman Blake Stowell.
In March, SCO launched a $1bn (£624m) lawsuit against IBM, charging IBM with breach of contract and misappropriation of trade secrets. At the heart of SCO's complaint are allegations that IBM attempted to destroy the economic value of Unix in order to benefit its Linux services business, and that it inappropriately contributed source code to the Linux kernel.
Since then, SCO has warned Linux users that they could be held liable for inappropriately using SCO's intellectual property and boosted its claim for damages against IBM to more than $3bn (£1.9bn). In June the company announced that it had terminated IBM's Unix licence, originally obtained in 1985 from AT&T, but subsequently transferred to SCO.
IBM has denied any wrongdoing in the matter.
Stowell declined to provide specific details of SCO's new licensing programme, saying only, "we're working on some details to try and create some kind of a licensing programme for Linux users to be able to run Linux legally."
SCO also said it had received US Copyright Office registration certification for its claim to a copyright on Unix System V source code, which includes code that SCO says has been illegally copied into Linux software. The certification makes SCO's claim to a copyright in the Unix code a matter of public record, and is a prerequisite for legal action, according to SCO.
SCO added it planned to offer UnixWare licences that will allow users to run systems incorporating Linux based on kernel version 2.4.x and later.
While the majority of Linux customers probably would not participate in a SCO licensing programme, Illuminata analyst, Gordon Haff, predicted some companies might be willing to pay SCO for the security of knowing they would not be sued.
SCO is "hoping that even if 99% of Linux customers laugh in their face, that there will be sufficient large companies who, for what is presumably going to be a relative drop in the bucket of their IT budgets, can potentially eliminate a cloud over their heads," he said.
SCO wants licensing fees from corporate Linus users >>
Robert McMillian writes for IDG News Service
Read more on Operating systems software