Lotus creator says there's no killer app for Linux
Mitch Kapor, creator of the Lotus 1-2-3 spreadsheet and co-founder of the Lotus Development Corporation, is leading a project...
Mitch Kapor, creator of the Lotus 1-2-3 spreadsheet and co-founder of the Lotus Development Corporation, is leading a project called Chandler to create an open-source personal information manager package.
He also established the Open Source Applications Foundation in 2001 to encourage open-source development.
At the recent O'Reilly Open Source Convention in the US, Kapor spoke about the effect of Linux and open-source software on business computing. He was candid about whether Linux is ready to meet critical business needs.

Download this free guide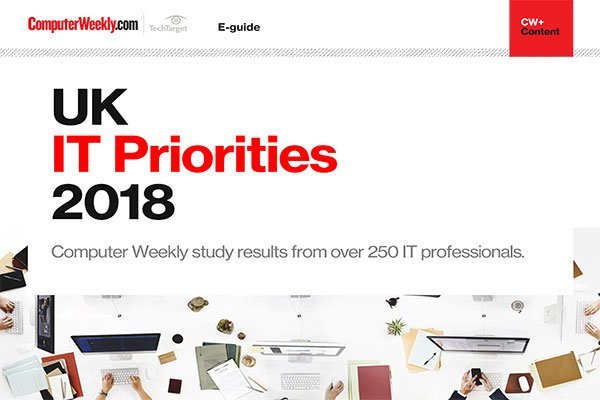 UK IT Priorities 2018 survey results
Download this e-guide to discover the results of our 2018 UK IT Priorities survey, where IT leaders shared with us what they are going to be investing in over the coming 12 months.
By submitting your personal information, you agree that TechTarget and its partners may contact you regarding relevant content, products and special offers.
You also agree that your personal information may be transferred and processed in the United States, and that you have read and agree to the Terms of Use and the Privacy Policy.
"A lot depends on what your needs are," he said. "For many people, it's perfectly good, and for others, it's missing that critical part. There's no fundamental technological barrier."
Global IT giants such as IBM have thrown their weight behind Linux, but Kapor suggested it would be governments and private foundations that provide funding for open-source development in the future.
"As the overall social value of open-source becomes clearer and clearer, you will see new kinds of funding models," said the Lotus founder.
In the immediate future, Kapor suggested that the next business breakthrough for Linux would be in call centres and other similar functions.
"For knowledge workers, there's a high bar, and Linux is not ready. But in call centres, they use their machines to do specific kinds of things. The Linux desktop is sufficiently mature to take those kinds of calls well," said Kapor.
He does not yet use Linux as his primary operating system. "It's not yet there day to day for what I do," he said. "I fiddle with it just to stay fresh. It will be nice when it's ready to do everything."
For Kapor, collaborative calendaring is a critical need. "I'm waiting for upcoming connector software [to make it work seamlessly]," he said.
Although Lotus 1-2-3 was a key to the proliferation of PCs and desktop computing, didn't Kapor create a killer app that could spawn a mass migration to Linux and open source?
"There's no killer app," he said. "People need different things. That's really the task of an operating system. It's not doing one thing right. It's doing a thousand things right."
Todd R Weiss writes for Computerworld
Read more on Operating systems software