Computer Associates tackles web services management
Computer Associates has introduced Unicenter Web Services Distributed Management (WSDM) 1.0, a tool designed to automatically...
Computer Associates has introduced Unicenter Web Services Distributed Management (WSDM) 1.0, a tool designed to automatically discover and monitor web services.
During its annual CA World user conference in Las Vegas, the software giant also announced improved products for its web services portfolio which should help users overcome infrastructure hurdles and performance issues associated with web services implementations.

Download this free guide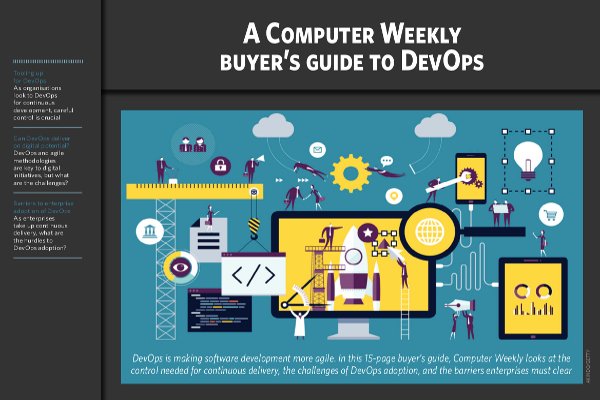 Tooling up for DevOps
Join us as we delve into how DevOps is making software development more agile as well as the control needed for continuous delivery, the challenges of DevOps adoption, and the barriers enterprises must clear.
By submitting your personal information, you agree that TechTarget and its partners may contact you regarding relevant content, products and special offers.
You also agree that your personal information may be transferred and processed in the United States, and that you have read and agree to the Terms of Use and the Privacy Policy.
For the monitoring of web services within .net environments and support of ASP .net, CA introduced Unicenter Management for .net Framework 3.0. The tool offers service-level reporting, health and performance reporting, and capacity utilisation, said Dmitri Tcherevik, vice president and director of web services at CA.
Meanwhile, Unicenter Management for WebSphere Release 3.5 and Unicenter Management for WebLogic 3.5 work within J2EE to discover deployed web services and their interfaces.
Tcherevik said WSDM could analyse information about services, servers, and applications surrounding web services to enable customers to either take corrective action or allow Unicenter's automated "self-healing" capability to resolve the problem without human intervention.
Supporting both the J2EE and .net environments, WSDM offers services controls which allow users to disable, enable, or redirect web services. The product monitors service characteristics of web services transactions. In effect, users can use WSDM to set alert thresholds and offer centralised management automatically.
CA is adopting a different approach to other major suppliers, according to Corey Ferengul, vice president at analyst Meta Group. While CA is launching products, other vendors are taking a "wait-and-see" approach toward building web services management tools and products.
The Meta analyst said vendors such as Hewlett-Packard who are aggressively targeting standards might hold a greater advantage.
"Standards will be important because of [managing services and] things you don't own, from someone else's enterprise," said Ferengul. "It's going to take CA to turn around and buy into standards efforts" to be successful.
Ferengul lauded CA's attention on the .net infrastructure and environment with its round of announcements on Monday
Brian Fonseca writes for InfoWorld
Read more on Web software