Microsoft aims to 'amplify strategic impact of IT'
IT is still viable, still relevant and still necessary for a competitive advantage, despite experiencing a "crisis of...
IT is still viable, still relevant and still necessary for a competitive advantage, despite experiencing a "crisis of complexity", a Microsoft executive claimed.

Download this free guide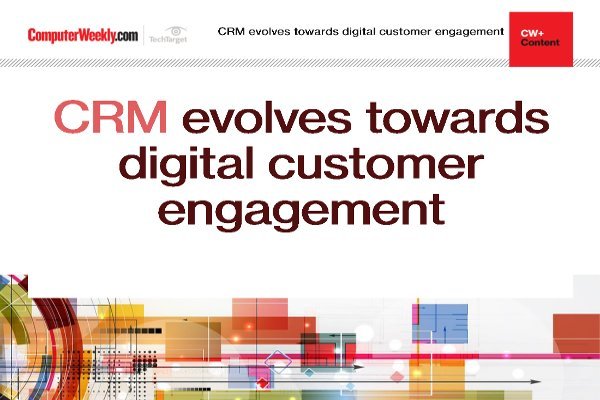 Enhancing digital customer engagement with CRM
Learn about customer relationship management has evolved towards engaging with customers through every channel, with digital at the forefront.
By submitting your personal information, you agree that TechTarget and its partners may contact you regarding relevant content, products and special offers.
You also agree that your personal information may be transferred and processed in the United States, and that you have read and agree to the Terms of Use and the Privacy Policy.
Paul Flessner, Windows Server senior vice-president , admitted that Microsoft has been a part of the IT complexity problem, estimating that two thirds of the enterprise IT budget is devoted to the cost of actual operations.
Between 2003 and 2004, Microsoft set tentative release dates for SharePoint Portal Server, Project Server and Office 2003. The Longhorn desktop OS and Visual Studio Orcas are slated for a 2005 release, with a new edition of Exchange Server (code-named Kodiak) due in 2006.
"We're not perfect and there's still more work to do," Flessner admitted.
Meanwhile, Microsoft will invest more than $2bn toward IT developer "community-based" efforts, all of which are designed to "amplify the strategic impact of IT", Flessner said.
He implored developers to get on board the Web Services train, touting the Windows Server 2003 product as a step towards a more standards-based IT application environment.
"We understand that everything will not run on Windows…(but) Web Services is what we need to do as an industry."
Despite releasing a security patch for the Windows Server 2003 less than two months after the launch of the its latest server OS, the Trustworthy Computing initiative is still working, according to Microsoft's Scott Charney, adding that Microsoft has spent $200m on security for Windows Server 2003 alone.
Charney stressed that Microsoft is making "real progress" towards improving the security, privacy and reliability of its products and services from the start of development. Threat modelling and penetration testing are two ways to help ensure secure and high-quality code, he continued.
The company has recently developed a security specialisation program for both MCSA and MCSE credentials. These security certifications enable IT professionals to develop and validate skill sets working within a secure computing environment.
Ryan B Patrick writes for Computerworld
Read more on Business applications