Mobile payments to be launched next year
The first industry-wide mobile payments platform will launch next year with the intention of driving more than one billion annual...

Download this free guide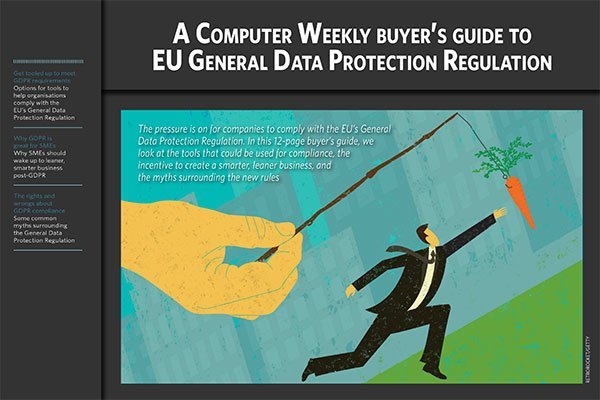 Computer Weekly's buyer's guide to GDPR compliance
This 12 page buyer's guide gives you the tools you need to get up to scratch with GDPR compliance and to understand the mythology surrounding the new rules.

The first industry-wide mobile payments platform will launch next year with the intention of driving more than one billion annual m-payment transactions within the next four to five years.

The Simpay initiative, backed by Vodafone, Orange, T-Mobile and Telefonica Moviles, aims to create an open and interoperable framework for m-payments, which have been hyped for several years but achieved limited success.

Analysts said Simpay could potentially be a success, but only if it becomes the major standard for m-payments and has the backing of banks and merchants as well as operators.

Under the scheme, mobile phone users will be able to pay for low-cost items such as music downloads or parking meter charges. The fee will then be added to the bill from their operator.

For higher value transactions, such as travel booking and theatre tickets, users will have to designate a credit or debit card to cover the payment.

Open standards and interoperability between operators will help m-commerce to achieve real growth, said Jim Wadsworth, chief marketing officer at Simpay and former head of m-commerce at Vodafone UK.

"From the merchants' point of view, they will be able to address all of the operators' customers through a single interface instead of having to deal with each operator individually," he said. "Simpay will be a single, recognisable brand for consumers."

The underlying technology behind Simpay will also be supplier-agnostic, meaning merchants will not have to make massive investments in order to accept m-payments, Wadsworth said.

Duncan Brown, consulting director at analyst firm Ovum, said there are two major stumbling blocks that need to be overcome before Simpay can be successful.

"One issue is that Simpay is just one of a set of proposed standards," he said. "Unless the alternatives can be swept away, the company will be left banging their heads against a brick wall.

"Also, there is nothing to buy yet - payment is a means to an end, it is not the end itself. I cannot believe the operators cannot think of a similar scheme such as customers making payments for the congestion charge using SMS, which is such a no-brainer," Brown said.

Nevertheless, he said, Simpay has "a certain amount of credibility and a degree of momen-tum" and could succeed if the operators get the banks and merchants on board.

Wadsworth said Simpay was in "ongoing" talks with banks about selling the Simpay service direct to customers.
Read more on E-commerce technology