Caldera and MandrakeSoft gain Linux compliance certification
The latest Linux operating systems from MandrakeSoft and the former Caldera International have been certified as compliant with...

Download this free guide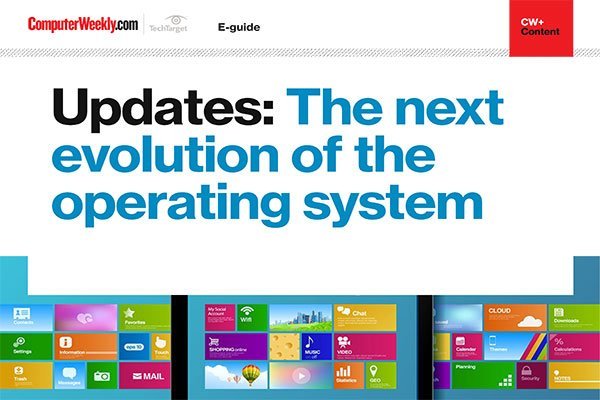 Unpacking the future of operating systems
In this e-guide, we take a look at how updates are the next evolution for operating systems. From security and iris recognition to 3D modelling and easier recognition with OneDrive, updates are key to keeping your device fresh and, most importantly, safe.

The latest Linux operating systems from MandrakeSoft and the former Caldera International have been certified as compliant with the specifications of the Linux Standard Base (LSB), which is helping to create a standardised Linux core to benefit users, software developers and systems administrators.



Yesterday the non-profit Free Standards Group said it has certified Caldera OpenLinux 3.1.1 and Mandrake Linux ProSuite 9.0 as adhering to the group's specifications.

Caldera OpenLinux is owned by The SCO Group, which recently changed its name from Caldera International.

"Both Caldera OpenLinux from SCO and Mandrake Linux ProSuite have passed a true milestone, assuring users that these two products meet the highest possible adherence to the LSB standard," Scott McNeil, executive director of the Free Standards Group. "That companies continue to apply for LSB certification demonstrates how important standards are to the continued growth of the Linux market."

The LSB is a working group under the Free Standards Group, which strives to standardise the core functions of Linux so application developers can spend more time building programs for the platform rather than having to customise their work for each different Linux distribution.

Andy Nagle, SCO's director of Linux products, said the new standards achievement "should lead to an environment whereby the number of certifications and test scenarios that independent software vendors need to go through is greatly reduced".

The standards will also be important to SCO and its partner companies later this year when the four-vendor UnitedLinux effort releases the first versions of its operating system, which will also be LSB-certified.

Jacques Le Marois, chief executive officer and co-founder of Paris-based MandrakeSoft, said: "The Linux Standard Base is a standard that is going to be massively supported by the computing industry in the near future."

In other Linux news, SuSE Linux said its version of Linux has been chosen as the first Linux enterprise operating system to be officially certified by German software maker SAP to run its suite of e-business applications for customers.