Analysts and ASPs spot signs of market maturity
The ASP market appeared to be entering a period of maturity last week after Salesforce.com made its products available in an...

Download this free guide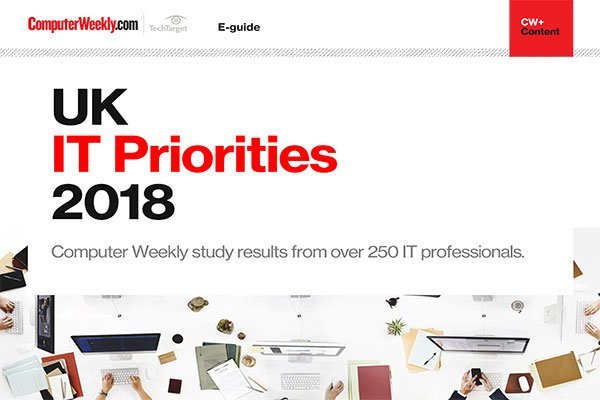 2018 UK IT Priorities survey results
IT organisations in the UK and across Europe are starting to accelerate the move to the cloud. Read more about the key areas in which senior IT managers are planning to invest in over the next 12 months.

The ASP market appeared to be entering a period of maturity last week after Salesforce.com made its products available in an offline version, a move applauded by the analyst community.



Clive Longbottom, service director at Quocirca, said: "Anybody aiming ASP products at users with some level of mobility should be offering their services offline." He claimed ASPs had survived the worst of the market fallout and companies remaining in the arena "are relatively stable".

"Those in the fully managed hosting market, such as IBM and services firm CSC, are confirming their places in the sector now," Longbottom said, adding Oracle and SAP had enjoyed success with their inhouse products.

Longbottom warned the market would suffer further shake-ups in the form of mergers and acquisitions. "Many are continuing to realise they have overstretched themselves with their high operating costs and are therefore seeking the benefits
of sharing data centres and other facilities," he argued.

"The big names in the market are pushing user perception. Users are realising that the big boys are more than capable of providing efficient, fixed cost offerings without the hassles of having to provide their own skills," Longbottom added.

But Interliant UK managing director Neil Turner revealed he was only too aware of the depressed market in the UK after his US parent company filed for Chapter 11 protection last month.

Although Interliant's UK subsidiary - which focuses on managed messaging - remains largely unaffected, Turner remained cautious about the potential impact on the business.

"We are fortunate in that we are a strong company that is still steadily growing, despite the sluggish economy," he said. "I think it is because we have been quite good at managing our costs. Where other ASPs may have invested too heavily and quickly, and severely overstretched themselves with their staffing and office costs, I think we were rather more modest," Turner claimed.

He predicted the market would recover during 2003, in line with the general economy, but insisted ASP success was determined by good management. "Many ASPs are too keen on focusing on too many products. They should concentrate on just one or two core products to really achieve results and stay in business," Turner concluded.
Read more on IT outsourcing