Linuxworld: Dell and Red Hat expand Linux services
Dell Computer and Red Hat have expanded an existing Linux services arrangement to continue their push to move customers off...

Download this free guide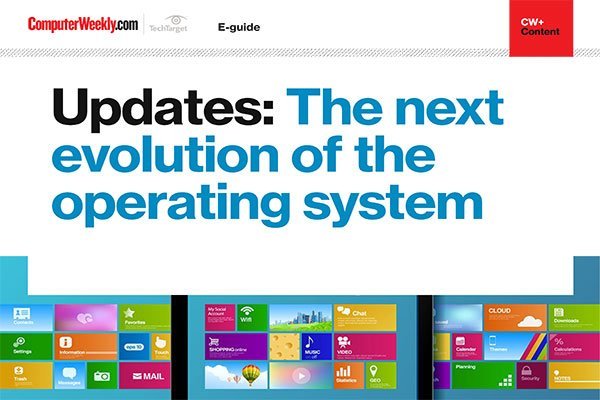 Software Updates: Our latest e-guide is available for your device. Download now?
See how operating systems are evolving with the help of continuous updates and learn about how the Spectre and Meltdown microprocessor flaws have led to improved, more secure processors being released and how Microsoft is evolving its Windows desktop operating system.

Dell Computer and Red Hat have expanded an existing Linux services arrangement to continue their push to move customers off Unix-based servers from the likes of Sun Microsystems and on to Dell systems running open source.



Dell and Red Hat will add several new professional services to a program they started in 1998 called the One Source Alliance. These are designed to show customers cost savings that can be achieved by moving from Unix-based servers on to systems running Red Hat's Linux operating system, Randy Groves, vice-president at Dell, said at the Linuxworld conference in San Francisco.

Among new services available are porting code currently running on Unix servers to Dell's Linux systems. One target for such services is the financial sector that tends to run custom-made software, Groves said. Telecommunications companies in China and Japan are also targets, since they tend to use Unix systems and are trying to expand their infrastructure at a low cost.

The companies will also run total cost of ownership studies for customers to mark potential cost savings achieved by using Linux servers instead of Unix hardware. Such an assessment will start at $5,000 (£3,240), Dell said.

In particular, Dell and Red Hat are attacking Sun servers that run the company's Solaris operating system - a flavour of Unix. Sun leads the Unix server market and launched its own Linux server on Monday (12 August), billed as a direct competitor to Dell.

Dell also announced that it will extend its set of Linux services to include work on Oracle's 9i Database and 9i Real Application Clusters (RAC). Dell will help design and tune clusters of servers running Oracle's applications as part of this program.

In addition, Dell has expanded its high performance computing clusters (HPCC) technology. The company has expanded the number of servers it can support up to 128 systems. The clusters - groups of servers linked together to operate as one computer - will also support Dell's PowerConnect Switches and its blade servers, which will arrive later this year. Dell will also use Intel's Xeon processors with its clustered servers and support Myricom's Myrinet high-bandwidth interconnect technology.