HP prepares to kill off PA-Risc
Hewlett-Packard (HP) has no plans to develop future versions of its PA-Risc server architecture beyond 2004.

Download this free guide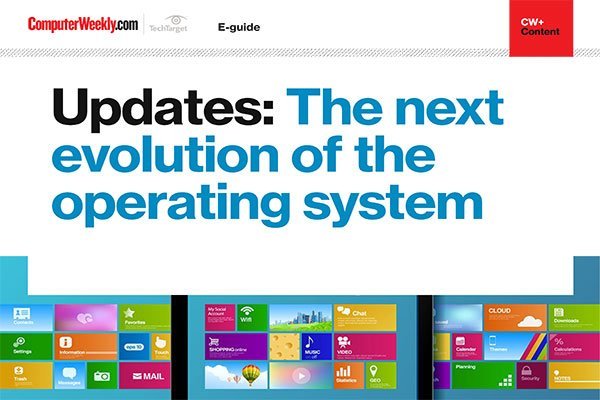 Software Updates: Our latest e-guide is available for your device. Download now?
See how operating systems are evolving with the help of continuous updates and learn about how the Spectre and Meltdown microprocessor flaws have led to improved, more secure processors being released and how Microsoft is evolving its Windows desktop operating system.

By submitting your personal information, you agree that TechTarget and its partners may contact you regarding relevant content, products and special offers.

You also agree that your personal information may be transferred and processed in the United States, and that you have read and agree to the Terms of Use and the Privacy Policy.

Hewlett-Packard (HP) has no plans to develop future versions of its PA-Risc server architecture beyond 2004.



As it introduced a family of Itanium 2 hardware, Thomas Ullrich, HP marketing manager for business critical systems EMEA said: "We have no [PA-Risc development] plans beyond 2004 but will support systems until at least 2011."

Itanium-based servers will supersede PA-Risc across HP's high-end server family.

In a bid to offset the cost of moving to Itanium 2, John Miller, director of product marketing, HP servers said, the company would be inviting users to trade in PA-Risc systems.

He said HP would be planning further incentives such as allowing businesses to upgrade without throwing away their existing servers.

"Customers don't have to do costly box swaps as we support in-box upgrades to Itanium," he added.

Andrew Butler, vice-president at Gartner, said HP's strong support for Itanium 2 will help it migrate users from PA-Risc onto the new processor. But while he believed there were isolated situations where users could benefit from Itanium 2, the vast majority of HP customers would continue with PA-Risc.

One of HP's prime targets with the technology is Sun where the Itanium chip is said to deliver a better price/performance ratio to Sun hardware.

An existing Sun user, Pat Leach, chief information officer at drug discovery firm Inpharmatica, was unconvinced price/performance would have a large influence on the decision making process. "The pricing plans for these machines doesn't look attractive except for people at the absolute edge of performance needs," she said.

New HP hardware offering the Itanium 2 processor

HP Server rx2600 dual-processor server, which will begin shipping in mid-July with a price tag of $6,730 (£4,363). It comes with either 900MHz or 1GHz processors and up to 12Gbytes of memory, and can be densely racked as a cluster


HP Server rx5670, shipping in August at around $21,000 (£13,614). The rx5670 uses up to four 900MHz or 1GHz processors and comes with 48Gbytes of memory


HP Workstation zx2000: a 900MHz workstation with a single 64-bit processor, which HP says will be priced similarly to high-performance 32-bit workstations


HP Workstation zx6000, with one or two 900MHz or 1GHz processors, with 3Mbytes of on-chip L3 cache each and up to 12Gbytes of RAM


Pricing for HP's Itanium 2 workstations starts at $4,600 (£2,982), though prices for the individual products were not immediately available.